How to make garri in small scale?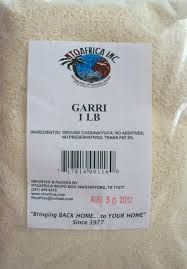 Garri
Garri (also known as gari, garry, or tapioca) is a popular West African food made from cassava tubers. The spelling 'garri' is mainly used in Nigeria, Cameroon, Sierra Leone, Benin, Togo and in Ghana.
Actually, while in school, we call it - G2SO4 .Garrium di-oxo sulphate six. Please, don't bother to check your chemistry books because it doesn't exist. It is a staple food widely consumed within some West African countries, and has recently etched it's name amongst the most exported African food products. The end product is packed in 50kg bags or less, and exported to other countries.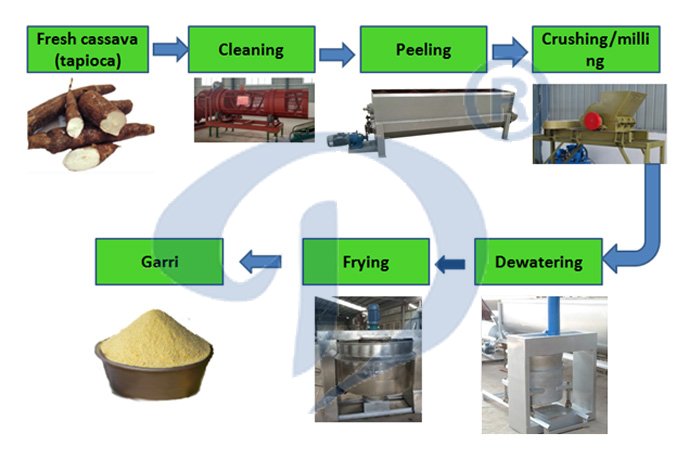 Garri processing plant
To make garri, cassava tubers are peeled, washed and grated or crushed to produce a mash. The mash is placed in a porous bag and weights are placed on the bag for one to two days or more to press excess water and starch out. It is then sieved (or sifted) and fried in an extra large clay frying pot with or without oil. The resulting dry granular garri can be stored for long periods.
Please leave your contact information, our engineers will contact with you within 24 hours. Your information will not be published.