What are main gari making machines?
Cassava is an important food crop in the tropics and many countries in Africa. The crop contributes significantly to the diets of over 800 million people, with per capita consumption averaging 102 kilograms per year. In some areas of Africa it constitutes over 50 percent of the daily diets of the people.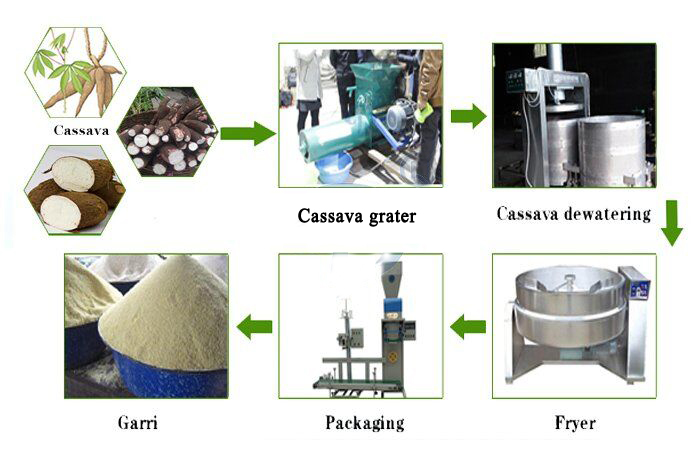 Complete garri processing machine
Traditionally, cassava is processed before consumption. Processing is necessary for several reasons. First, it serves as a means of removing or reducing the potentially toxic cyanogenic glucosides present in fresh cassava. Second, it serves as a means of preservation. Third, processing yields products that have different characteristics, which creates variety in cassava diets. Many Nigerian clients choose to start a small scale gari processing plant.
Following is the main garri processing machine introduction:
1. Gari making machine washing process: paddle type cassava washing machine
c. Small defects are cleaning up
d. Material to the next stage automatically
Cassava washing section machine
2. Gari making machine peeling process: cassava peeler
c. do not hurt the material
d. material to the next stage automatically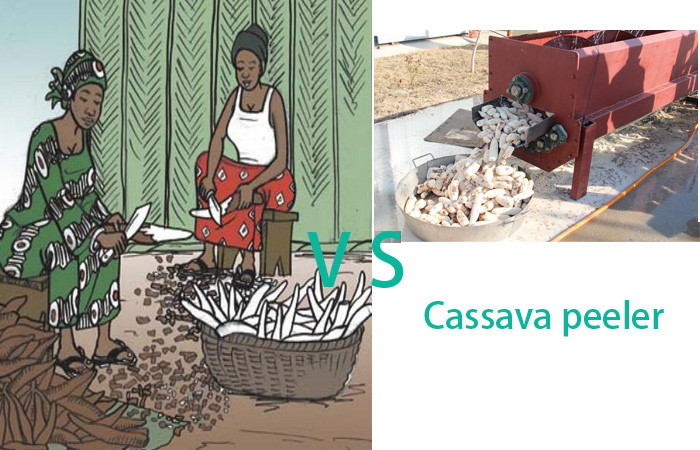 Cassava peeler
3. Gari making machine grinding process: cassava grating machine
b. Several national patents owned
c. Low energy and high efficiency with fully automatic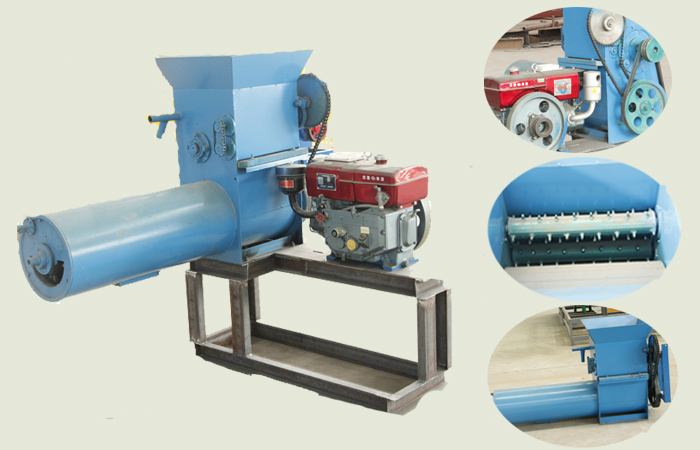 Cassava grating machine
4. Gari making machine dewatering process: cassava dewatering:
By using the principle of hydraulic and self-weight, nofilter chamber cavity, will directly press and squeeze the water under putting the material into the filter bag to further reduce the moisture content.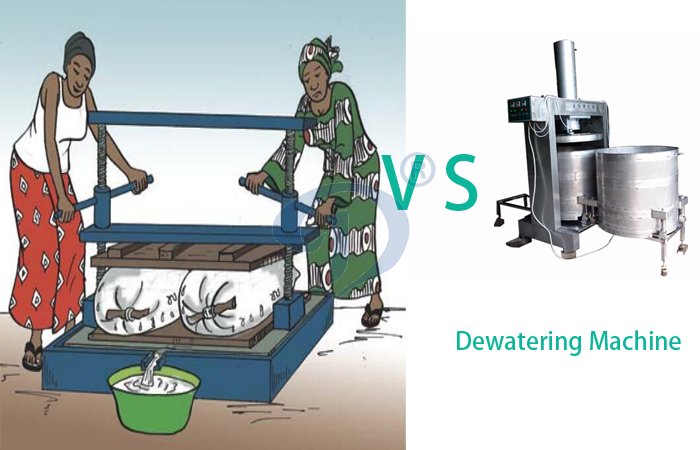 Garri dewatering machine
5. Gari making machine frying process: garri fryer
a. Double layers with "+' type mixer
b. Speed automatically controlled
c. Multi heat resources can be selected
d. 24 hours continuous work available.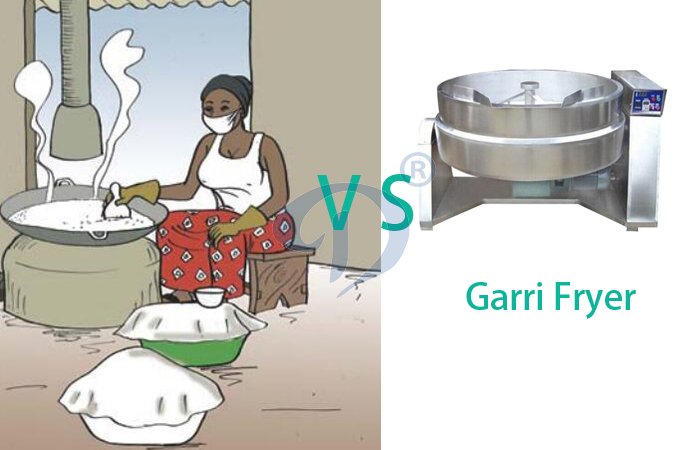 Garri fryer
We are glad to be your consultant of cassava processing project, our company service includes technology design,installation and debugging,technical training, turnkey project.
Please leave your contact information, our engineers will contact with you within 24 hours. Your information will not be published.