Efficient cassava starch extraction equipment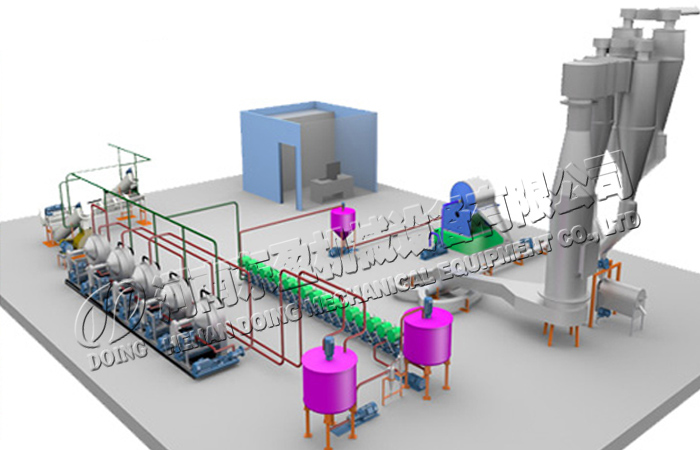 Cassava starch processing plant
Starch is a polymer of glucose found in most plants.Starch is produced from various raw materials like maize, cassava/tapioca roots, potatoes, wheat, rice etc. The technology or the manufacturing process of starch differs according to the raw material used. One of the highlighted aspects of starch processing / extraction is that starch is produced according to the requirement of the end users depending upon changing reaction condition (Temp, pH2 additives) and strict process control methods.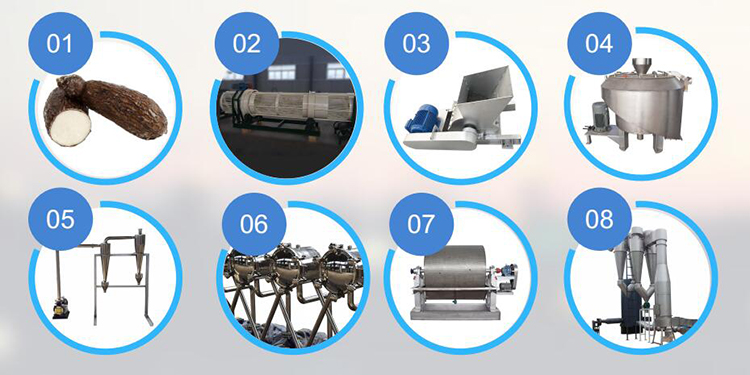 Cassava starch extraction equipment
Here is the introduction of cassava starch extraction equipment:
step 1 sorting: The roots are sorted to select wholesome roots for processing.
step 2 weighing: The sorted roots are weighed.
step 3 cassava peeling: The roots are peeled to remove the peels.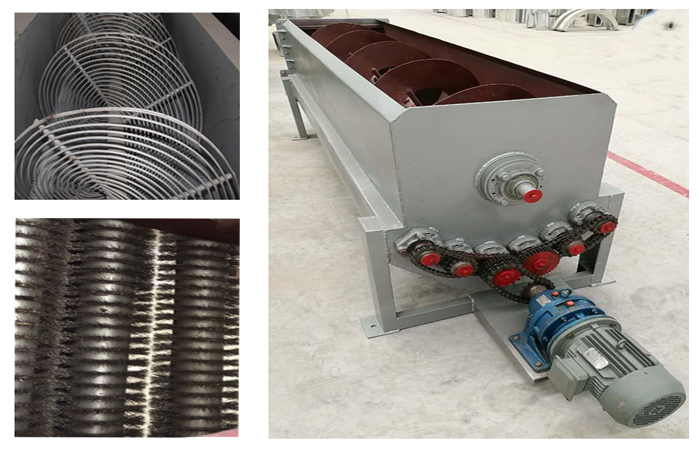 Cassava peeling machine
step 4 cassava rasper: The peeled roots are grated to produce a smooth mash.
step 5 cassava extracting: The mash is discharged into a starch extractor to extract the starch.
step 6 sedimentation: The starch milk is allowed to settle forming two layers i.e. the top free supernatant liquid and the thick starch slurry.
step 7 dewatering: The supernatant layer of liquid is removed by siphoning off the liquid with rubber hose and the thick slurry obtained is dewatered to reduce its moisture content.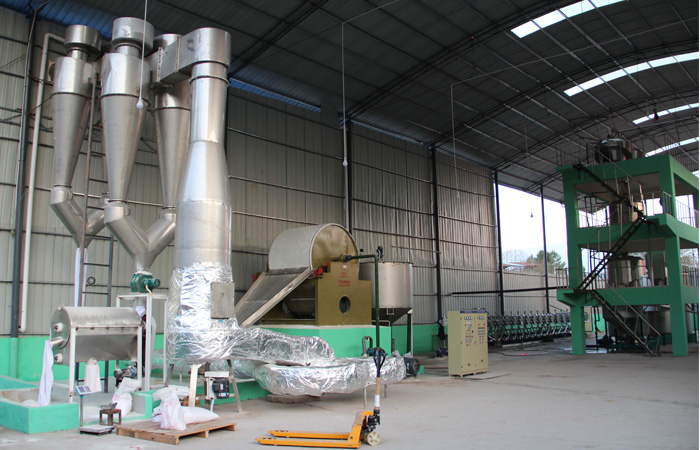 Cassava starch extraction machine
step 8 granulating and drying section : The "cake" is mechanically reduced in size to produce fine granules of greater surface area. The granulated cake is mechanically dried in a mechanical dryer to reduce its moisture content to about 8 – 10 per cent. After that, you need to put the starch into the cassava starch drying machine for drying starch.
step 9 milling: The dried product is milled to desired particle size (if necessary).
step 10 packaging: The starch is packaged appropriately.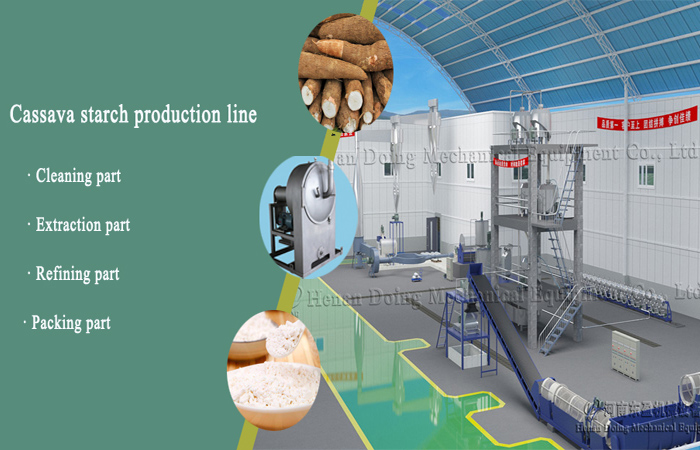 Cassava starch extraction machine manufacturer
To facilitate these aspects of cassava starch extraction or processing, we design & develop cassava starch extraction equipment & starch processing plants that meet varied requirements in starch & its derivative manufacturing units. Our advance fabrication facilities, team of industry professionals & technical knowhow enable us to meet client's specific requirement by developing custom design machinery. We also excel in establishing of complete plants for cassava starch extraction equipment & execute turnkey projects.
If you have any questions about the cassava starch extraction equipment,weclome to contact us,our engineer will give you a feasibility program of cassava starch extraction equipment according to you requirement.
Please leave your contact information, our engineers will contact with you within 24 hours. Your information will not be published.