Potato starch extraction machinery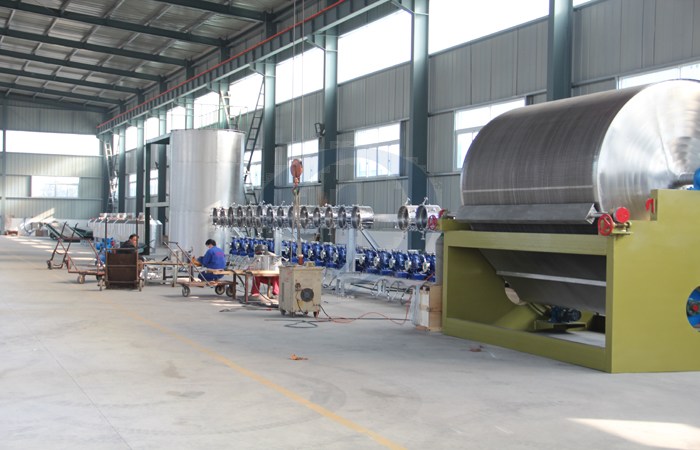 Potato starch extraction machinery
Fully automated potato starch production lines will go through and monitor all production stages, including even transportation and bagging.Potato starch extraction machinery main equipments will have as components drum washers, destoners, raspers, desanding units, dewatering systems, vacuum filters and hydrocyclone units, driers, packaging machines and control interfaces.The extraction unit is the most important process of the potato starch extraction, which normally comprises sieves with integrated fibre and starch slurry pumps.
The starch undergoes thorough dehydration to meet the standards of the commercial product, as it needs dewatering of up to 20% of moisture. The handling of the starch in this stage is a complex process, since it has to be dewatered without using high temperatures, in order to avoid gelatinisation – the destruction of its granular structure. Dewatering is usually a two-stage process: first the excess water is removed using a rotating vacuum filter, followed by further drying the starch without pasting it, by using a pneumatic dryer. High temperatures may be used in this last stage, at the end of which starch loses the final percentage of water, to achieve 20% moisture.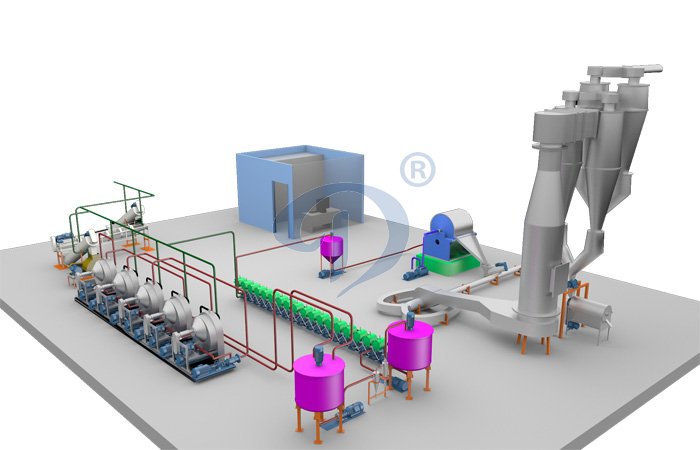 Potato starch extraction machinery
Here is the introduction of potato starch extraction machinery:
step 1- sorting: The roots are sorted to select wholesome roots for processing.
step 2- weighing: The sorted roots are weighed.
step 3- peeling: The roots are peeled to remove the peels.
step 4- grating: The peeled roots are grated to produce a smooth mash.
step 5- extracting: The mash is discharged into a starch extractor to extract the starch.
step 6- sedimentation: The starch milk is allowed to settle forming two layers i.e. the top free supernatant liquid and the thick starch slurry.
step 7- dewatering: The supernatant layer of liquid is removed by siphoning off the liquid with rubber hose and the thick slurry obtained is dewatered to reduce its moisture content.
step 8- granulating: The "cake" is mechanically reduced in size to produce fine granules of greater surface area.The granulated cake is mechanically dried in a mechanical dryer to reduce its moisture content to about 8 – 10 per cent.
step 9- milling: The dried product is milled to desired particle size (if necessary).
step 10-packaging: The starch is packaged appropriately.
Please leave your contact information, our engineers will contact with you within 24 hours. Your information will not be published.