Cassava chips making machine
Cassava is widely used in the livestock feed industry. The European Union imports three to four million tones of dry cassava chips/ pellets for use in livestock feeds annually. Usually a mixture of 80% dry cassava chips and 20% soybean meal is made and is used as substitute for barely, the most common grain used in livestock feeding in Europe. Likewise, cassava could be used in livestock feeds in Nigeria. Substitution of maize with cassava in feed rations has been made using linear programming to minimize the cost of feed rations. Saving of up to 10% in feed cost could be obtained for poultry feed and about 20% for pig feed.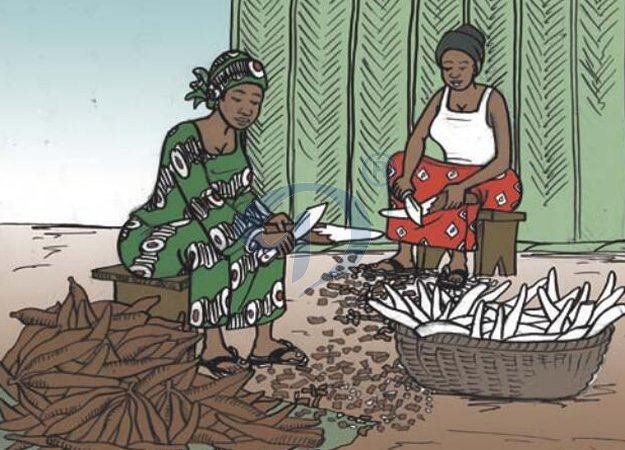 The old way of cutting cassava
It has been estimated that, currently, the livestock feed industry uses 1.2 million toones of maize. As calculated for the cassava flour demand, substituting 20% of the maize used by the livestock feed industry with cassava would require the setting up of about 400 cassava chips making machine processing about 10 tonnes of cassava roots per day. A presentation on the current status of the livestock feed sub-sector and potential for use of cassava as a raw material was made during the small group meeting where it emerged that most of the livestock in Nigeria is traditionally managed except a small proportion of poultry(with an estimated 13% being intensively managed and consuming 91% of total livestock feed produced in the country). Our company is professional in manufacture and sales of cassava chips making machine.
Cassava chips making machine introduction:
a. Cassava peeling machine: Production of cassava chips starts with the peeling of the cassava. Peeling can be done mechanically or manually. Mechanical peelers peel as much as 2,400 –2,500Kg per hour with a wastage rate of 30-40% while manual peeling does 22Kg per man hour and wastage of 20-25%. Mechanical peelers are problematic because of the non-uniform nature of the cassava roots and the irregularity in size which make smooth peeling difficult. Also, the thickness of the skin, the texture and the strength of adhesion to the flesh of the tuber differ from specie to specie thereby making over-peeling and under-peeling possible. As a result of these problems, processors prefer manual peeling for now till the mechanical is perfected.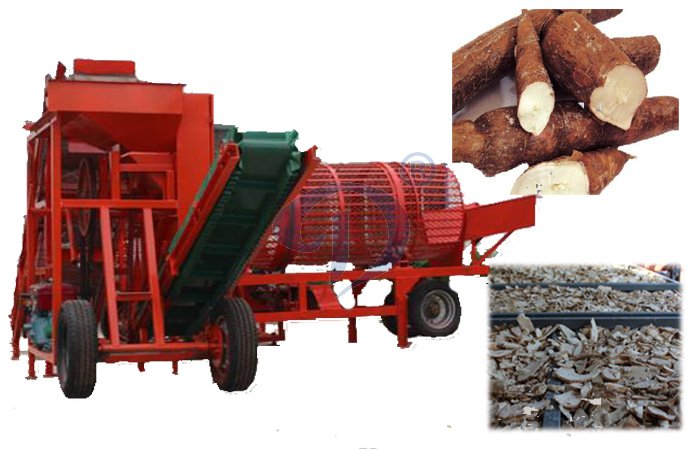 Cassava washing and peeling machine
b. Cassava washing machine: The peeled tubers are thoroughly washed to remove all dirt and sand that may adhere to them. Export requirements insist that sand content should not be more than 2%.
c. Cassava chipping machine: The washed tubers are carted to the chipping machines where they are chipped into small chips of about 1-2 centimetre thickness and 6-7 cm long. The sizes at times depend on the prescription of the order.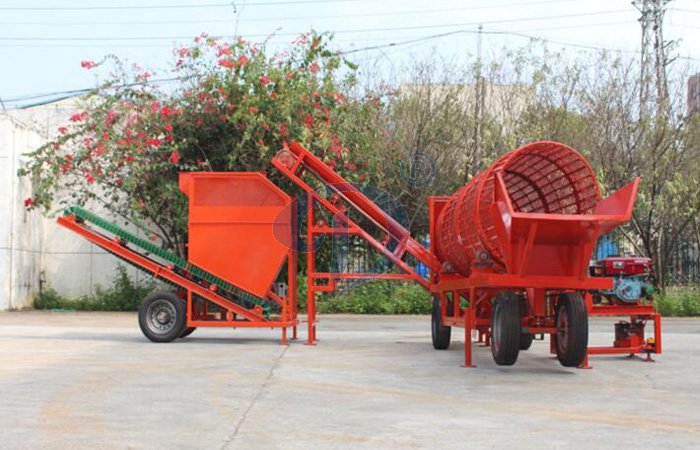 Cassava chips machine
d. Cassava chips drying machine: The wet chips are taken to the Rotary Dryer where they are dried to 12-14% moisture content.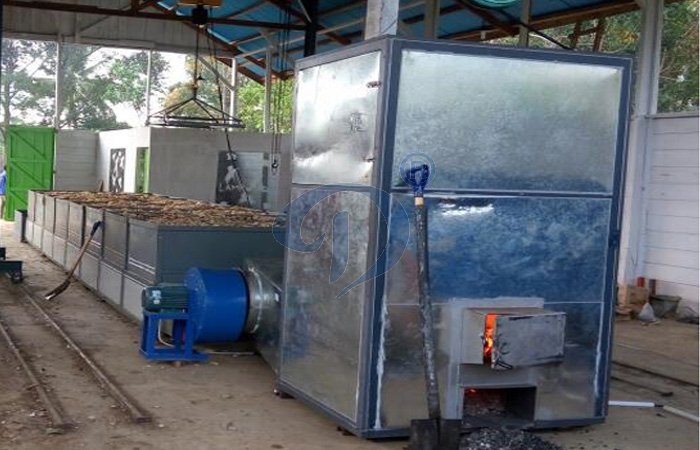 Cassava chips drying machine
e. Packing machine: they are then weighed and bagged in 50kg polypropylene bags and stored.
Now,if you are interested in our new cassava chips machine,and want to get more info about the market of cassava in Nigeria.Weclome to contact us,we will give you help.
Please leave your contact information, our engineers will contact with you within 24 hours. Your information will not be published.