Cassava chips making machine

Date:
2019-06-27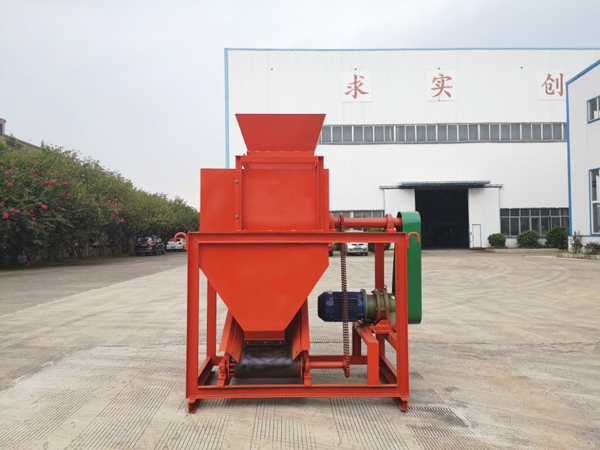 Cassava chips making machine mainly takes cassava as raw material to process cassava into chips by peeling, cutting and drying.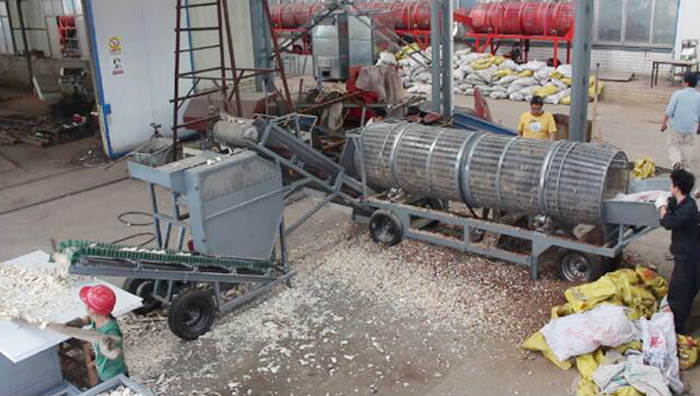 Cassava chips processing
Introduction of cassava chips making machine:
a. Cassava peeling machine: To process cassava into cassava chips, we need firstly peel the outer toxic peels of cassava. A simple type cassava chips processing machine has no peeling part, which requires to equip a peeling machine or peel it by hand. Of course, you can choose the new type cassava chips making machine which integrating cassava peeling machine and cassava chips machine into one, the cassava is peeled and then transported into chipping machine for slicing.
Note: The impurities removal should be through, it is required that the sand content is less 2%.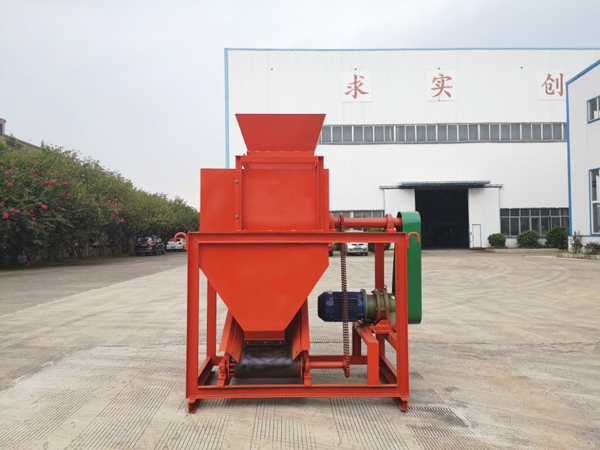 Cassava chips making machine
Some parameters of cassava chips making machine:
| | | |
| --- | --- | --- |
| | Capacity(kg/h) | Waster rate(%) |
| Cassava chips making machine | 2,400 –2,500 | 30-40 |
| Handoperation | 22 | 20-25 |
b. Cassava chipping machine: Then belt conveyor will convey the peeled cassava into cassava chips making machine to cut cassava into chips of 5-20mm. For customer who have special needs, we can adjust the thickness of the produced cassava chips.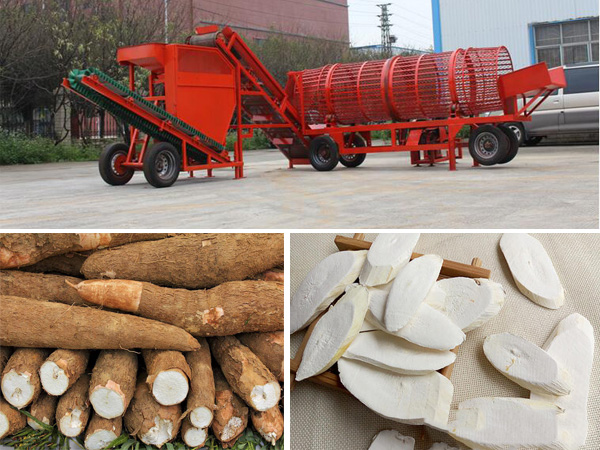 Cassava chipps peeling and chipping machine
c. Cassava chips drying machine: Drying process can be done by sun drying or cassava chips drying machine. It is required that the dried cassava chips has a moisture content of 12-14%.
e. Packing machine: pack produced cassava chips into bags for storage.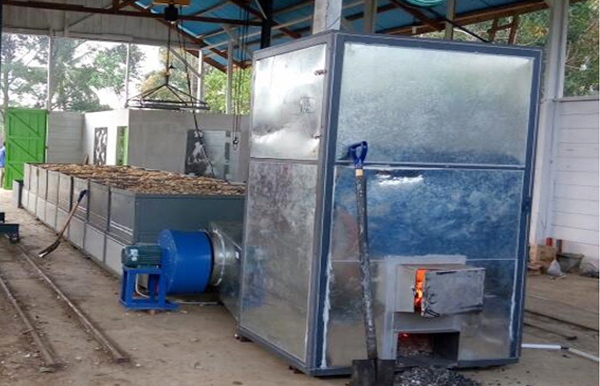 Cassava chips drying machine
The parameter of cassava chips making machine is as below:
| | |
| --- | --- |
| Capcity | 2--8T/D |
| Voltage | 220V |
| Power | 1.5KW |
| Material | Stainless or carbon steel |
Cassava can be widely used in the livestock feed industry. The European Union imports three to four million tones of dry cassava chips for use in livestock feeds annually. So, cassava chips processing has bright future and great market potential. For those who want to do cassava chips business, we can provide you the different capacity of cassava chips making machine from the capacity of 2t/h to 8t/h. Henan DOING are professional cassava chips making machine supplier in China, we can customize the equipment based on your requirement and budgets.
Leave a message about Cassava chips making machine