Cassava flour production line from China sale to Nigeria

Country:
Nigeria

Date:
2019-06-21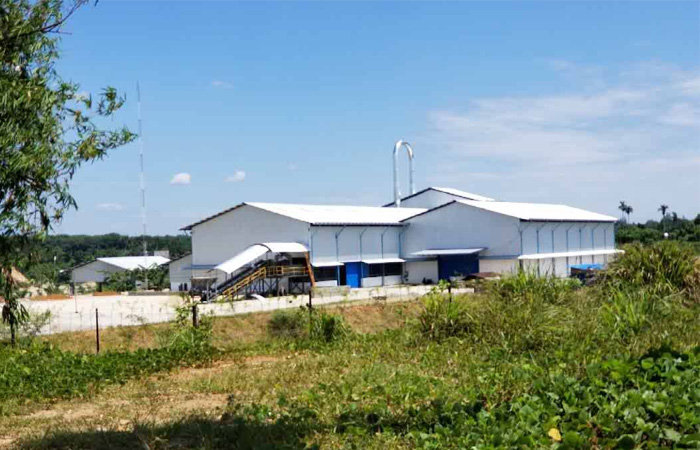 A buyer from Nigeria first contacted Doing Company in May 2013. In September of that year, Mr. Vaughan and his party came to DOING to visit and inspect the processing process, energy consumption and equipment quality of the cassava flour production line.
Mr. Vaughan said that they request to produce high-quality cassava flour, large processing capacity, and need to taking into account the local hydropower resources, the cassava flour production line requests energy saving, water and electricity saving, reducing resource loss and quality.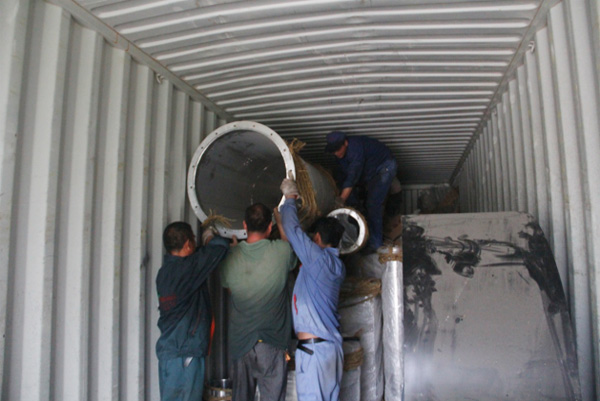 Loading process of cassava flour production equipment
As a manufacturer of cassava processing machinery that keeps pace with the times, Doing Machinery has always upgraded the products and upgraded our service to create value for users.
DOING cassava flour production line with stable equipment performance. After numerous tests, improvements and upgrades, we have designed a complete line of equipment with perfect performance. The cassava flour production line has high automation degree and convenient operation; low energy consumption and water consumption, low production cost; stable production quality, convenient and flexible installation; customized according to needs, targeted; less basic investment and higher cost performance. In line with the basic equipment investment demand program of Nigerian customers, on December 24, 2013, Doing Company with the Nigeria customer signed a contract and reached a cooperation of cassava flour production line.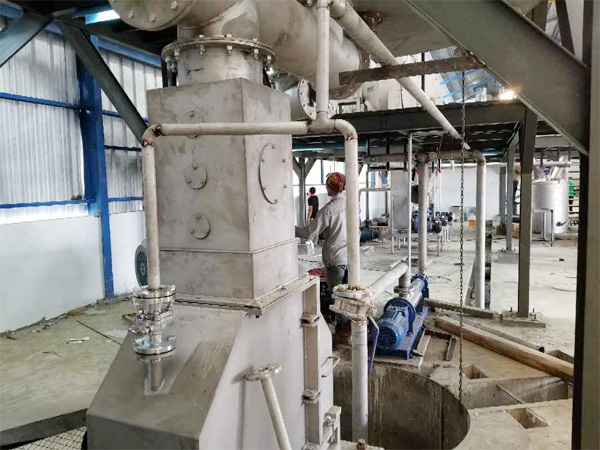 Cassava flour production line installation
After the production and manufacturer work of the workers of DOING, we successfully prepared all the equipment of the cassava flour production line on time before March 15, 2014. After packing, first arrived at Qingdao Port, then arrived in Nigeria by sea to Lagos Port.
After the cassava flour production line equipment arrived in Nigeria, the technical person of the Doing company's installation team instructed the installation and commissioning of the equipment to ensure the normal operation of the cassava flour production line.

DOING complete cassava flour production line
Now, the processing of cassava flour has become an agricultural development mode supported by the Nigeria government. Cassava flour production process: washing, grinding, sand removal, dehydration, drying, sieving, etc. of fresh cassava. In general, it is all dry matter other than cassava peeling: proteins, fats, carbohydrates, vitamins, minerals and dietary fiber are all retained. Using cassava flour as raw material, it can be made into a whole nutritious, multi-variety and multi-flavored convenience food, which can partially replace wheat flour, which is a good choice for cassava processing to get high economic benefit.
Leave a message about Cassava flour production line from China sale to Nigeria
Do you want to buy machine?
Yes, I want to buy machine
No, I Just learning
What is your raw material?
Cassava
Potato
Sweet potato
Others
2. What is the final product you want to produce?
Garri
Cassava flour
Cassava starch
Cassava chips
Attiekie
Bammy
Others
3.What is your capacity plan?
Small scale garri machine
1ton per day
2tons per day
3tons per day
10tons per day
20tons per day
Others
3.What is your capacity plan?
Small scale
5tons per day
10tons per day
20tons per day
50tons per day
100tons per day
Others
3.What is your capacity plan?
Small scale
5tons per day
10tons per day
20tons per day
50tons per day
100tons per day
200tons per day
300tons per day
Others
3.What is your capacity plan?
Small scale
Middle type
Large scale
What is your capacity plan?
Small scale
5tons per day
10tons per day
20tons per day
50tons per day
100tons per day
200tons per day
300tons per day
Others