Production technology of potato in Pakistan
Pakistan is one of the main potato plantation countries all over the world, but until now, in Pakistan, potato products production industry develop not good, potato still directly sale to the market, almost no further processing to get higher economic benefit. The potato trade is dominated by developed countries, such as the European Union and North America. After the 21st century, the potato trade volume showed a high growth rate. In the potato trade, the share of starch is small, which also reflects the huge demand in the potato processing market. Potato is an important crop. In addition to food and vegetables as food, potatoes can be processed into starch, and a variety of potato foods, through deep processing can increase the market value of potatoes.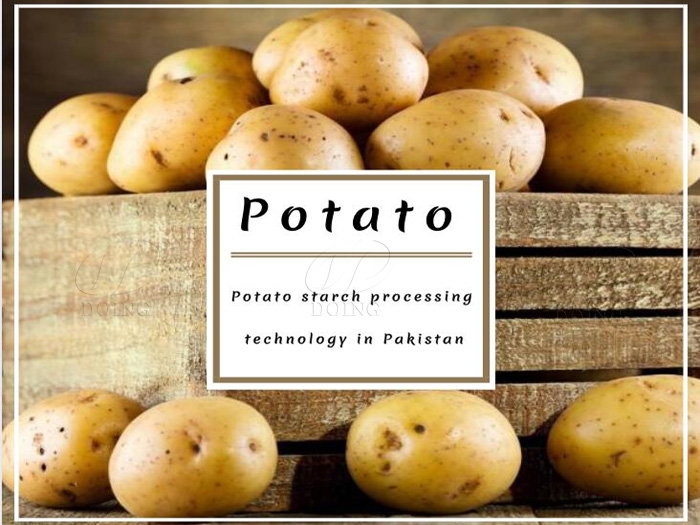 Production technology of potato in Pakistan
Processing potato into starch is a common practice to improve the economic benefic of potato, following introduce the production technology of potato in Pakistan, the potato starch production technology:
Potato starch can be widely used in textile, petroleum extraction, feed and food industries. Especially in recent years, with the development of international and domestic food markets, the demand for high quality potato starch has soared. Therefore potato starch has a broad market and a promising market prospects. Advances in potato starch processing technology in Pakistan have also led to more people wanting to work on potato starch processing business, for these people, the high quality equipment is the key to success.
Potato & potato starch
Empirical analysis shows that science and technology are the decisive factors in determining the further development of the potato industry in Pakistan. Advanced science and technology have further increased the productivity of the land, which in turn produces higher yield and more valuable potatoes. At the same time, advanced industrial processing technology can make the production of high value-added industrial products after the production of potatoes in Pakistan, which is conducive to the economies of scale of potato products in the market.
Leave a message about Production technology of potato in Pakistan