2tpd gari processing machine was shipped to Nigeria
On November 24, 2022, 2tpd gari processing machine manufactured by HENAN JINRUI of China was finish packing and shipped to Nigeria.
The 2tpd gari processing machine includes dry sieve, paddle washer, cassava peeler, grater, dewatering machine, fryer, sieving machine and packer. This automatic gari production line doesn't need too many people to operate and has high production efficiency. In addition, we provide lifelong technical support, so don't worry about your machine maintenance.
Gari processing machine running video:
Before shipment, HENAN JINRUI factory also check all machine and send pictures to our customers for confirmation. All things are OK, our workers packed them into wooden box containers. HENAN JINRUI can help our customers arrange shipment, and customers can also choose another shipping ways by themselves.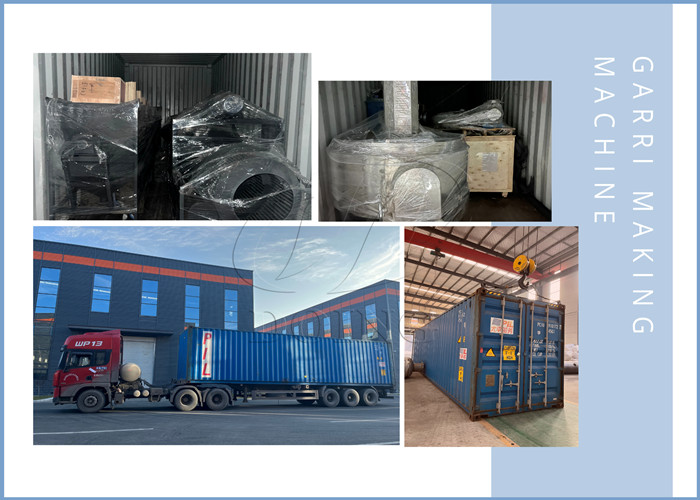 Gari processing machine was packed and sent to Nigeria
If you want to know further information about cassava processing business in Nigeria, welcome to contact HENAN JINRUI.
Leave a message about 2tpd gari processing machine was shipped to Nigeria