Tapioca processing plant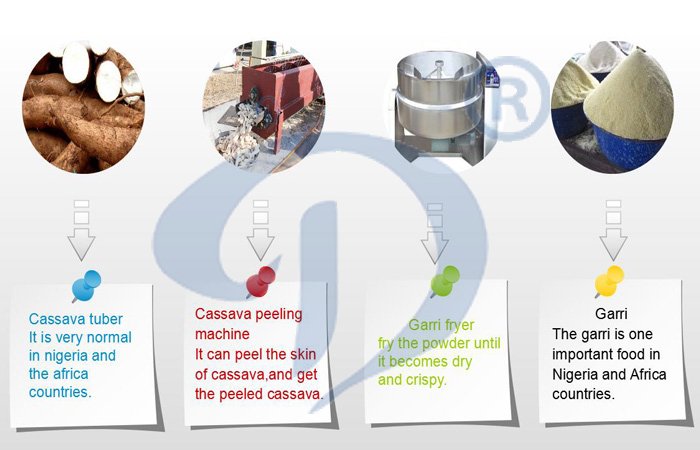 Tapioca garri processing machine
Gari is one of many different kinds of food products that can be produced from fresh tapioca roots (also called cassava). Gari is dry, crispy, creamy-white and granular. It is made from tapioca roots that have been crushed into a mash, fermented and sieved into small pieces (known as grits). The grits are then roasted or fried to make the final crispy product. Gari is a popular food in West Africa and is fast becoming a marketable product.
Here is the machines of tapioca garri processing plant:
Step 1: Tapioca Peeling and washing
Step 2: Grating roots into mash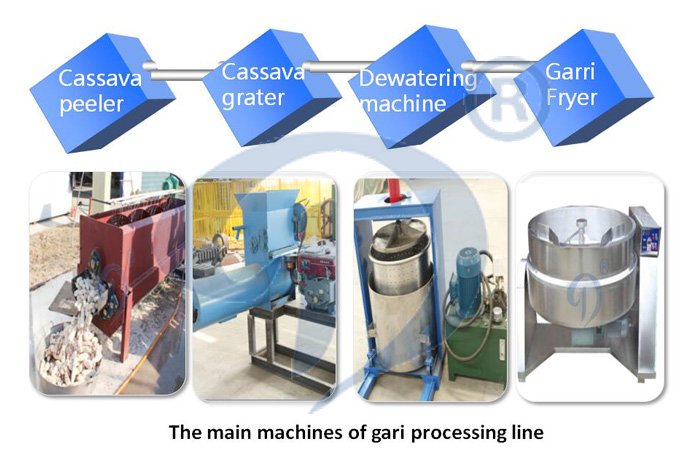 Step 3: De-watering and fermenting mash into wet cake
Step 4: Sieving wet cake into grits and roasting grits into gari
Step 5: Garri frying section during the garri processing plant
Step 6 :Bagging and storing the garri
Above all is the main machines of garri processing plant,if you want to get the detailed description of garri processing line and the main function of garri processing machine,tell me,and I will give you a nice solution.
Please leave your contact information, our engineers will contact with you within 24 hours. Your information will not be published.