The methods of potato starch extraction
For a long time, potato starch, as a high consumable in the market, has attracted the attention of many people who want to produce it. There are two production methods of potato starch: traditional semi-automatic processing method and modern fully automatic processing method. This article will briefly introduce the advantages and disadvantages of these two extraction methods.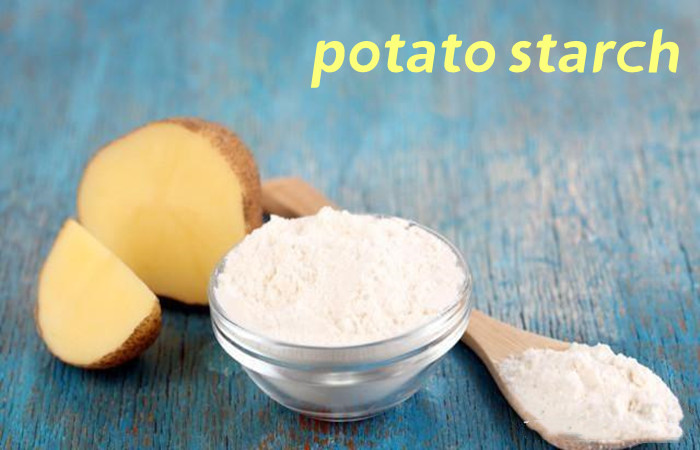 Potato starch
The first is the traditional method, semi-automatic processing, that is, the combination of hand and simple machine. The processing steps are washing-grinding-slurry separation-sand removal-secondary filter-precipitation stirring plus acid slurry-precipitation-dewatering-drying. It should be noted that in the starch extraction part, we use a sedimentation tank and add chemicals to obtain pure starch. This saves machine costs. However, the quality of the final product is not good enough, which affects the taste.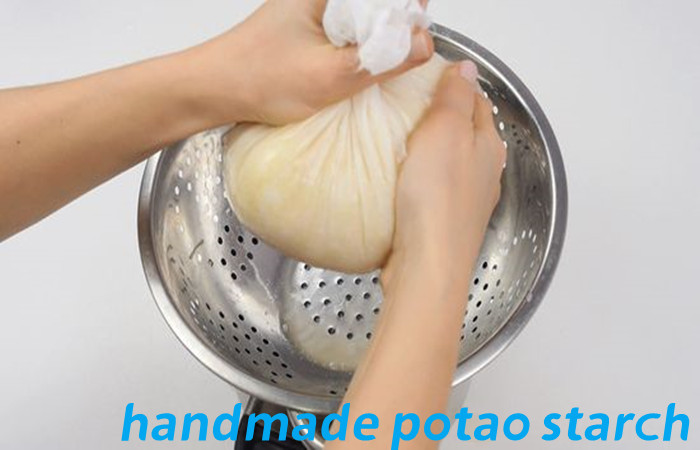 Produce potato starch with the combination of hand and simple machine
The second method is to introduce modern processing technology to form a fully automatic potato starch processing line. The processing process is washing-grinding-separating-secondary filter, concentrateing and refining-dewatering-drying. In the starch extraction part, we use a machine called a hydrocyclone. We usually configure a 19-stage cyclone separator, which is concentrated, washed and refined to remove impurities such as protein and cell fluid in starch milk to obtain pure starch slurry. Using a hydrocyclone, the final starch is of good quality and higher in whiteness. Therefore, the starch produced is highly competitive in the market and can be sold at high prices.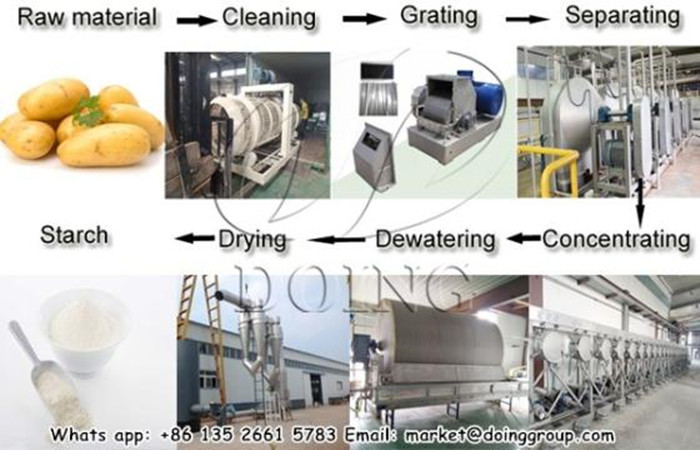 Fully automatic potato starch processing line
Obviously, the cost of introducing a complete set of automatic potato starch processing machine will be relatively high, but this problem is not enough to be a reason for you to give up the processing line upgrade. The reasons are as follows.
Firstly, it can expand production volume, improve productivity, and save labor and time costs.
Secondly, high-quality starch has a market advantage and is easier to sell.
Thirdly, the whole set of machine technology is mature, long service life, convenient maintenance, so its usage rate is high.
Henan Jinrui is a professional manufacturer of starch processing machines, we also provide complete set of cassava starch and sweet potato starch processing machine. As a brand for several years, we have accumulated rich experience in machine manufacturing and plant installation, and have obtained many pictures and running videos from customers. If you want to know more about potato starch processing, welcome to consult us, we have a professional team to serve you.
Leave a message about The methods of potato starch extraction