Cassava starch production in Nigeria

Date:
Jun 19, 2019
WhatsApp:

Tel:

Phone:

Skype:

elina881130

Email: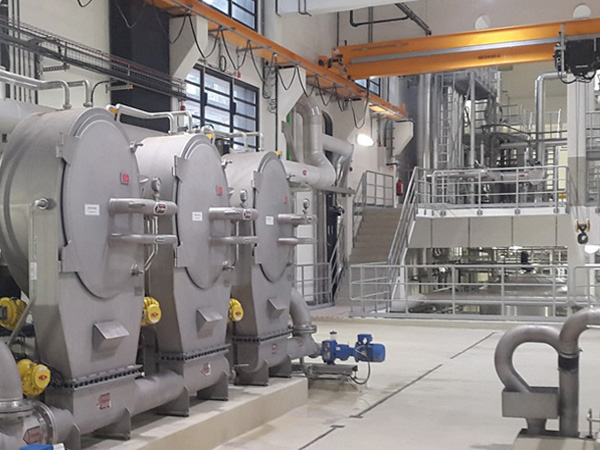 Wet cassava starch is produced by traditional cassava processors either as a direct product or as a by-product resulting from cassava processing into other products such as gari, fufu e.t.c. Post-harvest loss is high for cassava roots due to the inadequacy of the traditional processing method and inability to convert cassava into less perishable products. To reverse this trend, there is a need to mechanize cassava processing. The Federal Institute of Industrial Research, Oshodi (FIIRO) has developed and perfected the process technology for production of cassava starch useful for various applications in the user industries. In Nigeria, mechanized cassava processing is still on the developmental stage and the potential is very high.
There is high demand for cassava starch in Nigeria. It is widely used in industries such as: textile, pharmaceuticals, oil drilling, paper and packaging, gum and adhesives, chemical and household products manufacturing, battery, drinks and beverages, foods and so on. The desire to conserve foreign exchange and reduce import dependency is the driving force for demand for cassava starch especially as regards its partial substitution for corn starch in user industries. The demand for cassava starch in Nigeria is in excess of 350,000 tons per annum. The current domestic production capacity to meet the estimated demand for cassava starch is less than 20 per cent. The current price/tonne (2013) of cassava starch ranges between N150, 000 – N180, 000.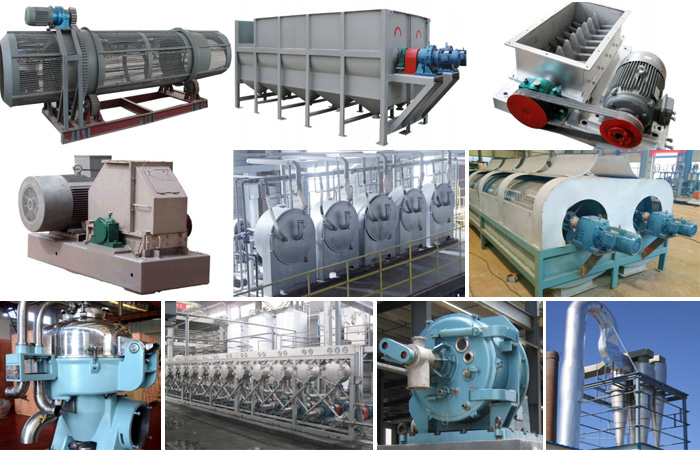 Cassava starch production main machines
Cassava starch production starch: The basic unit operations in cassava starch production from fresh cassava roots are:
Cassava Washing/De-stone New harvest cassavas from the ground should first dry and sieve to remove the impurities as much as possible, and then stored in daily designated area.
Grinding Cassavas feed rasping machine through screw conveyer. In order to production line not to stop when changing the saw blade, it should install the second rasping machine.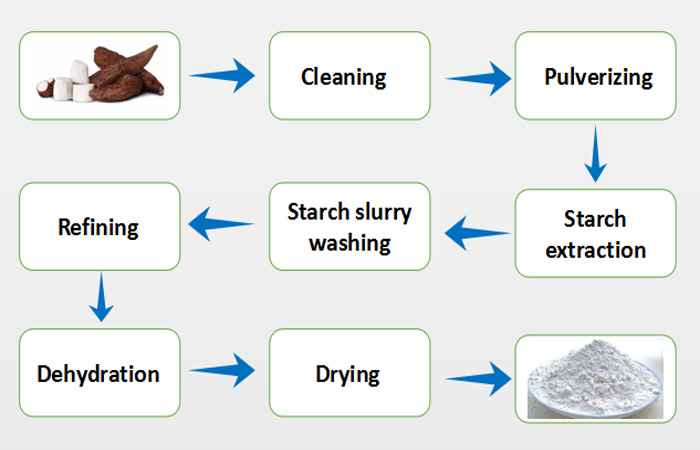 Cassava starch production process
Starch Extraction/Fiber Separation The cassava paste after beaking mixed with water then pump into the first level screen, the wet fiber come down from the first screen is pumped into the second, third and the fourth extraction screen, be sent to the fiber dryer dehydration. Wet residue dry matter content after dehydration is 10-12%
Enrichment Down from extraction process in the first level of cone sieve starch slurry pump into rotary self-cleaning filter. Then starch slurry is concentrated.
Desand Starch milk after concentration is sent to a mixing tank, and then starch can use two levels of de-sander expel sand, the sand collected uses butterfly valve to eject. Refined At this time the starches with 12-14 level cyclone stand to clean, refined. Refined unit automatic work and is equipped with the necessary instruments. Starch slurry concentration after the refined is 35-40%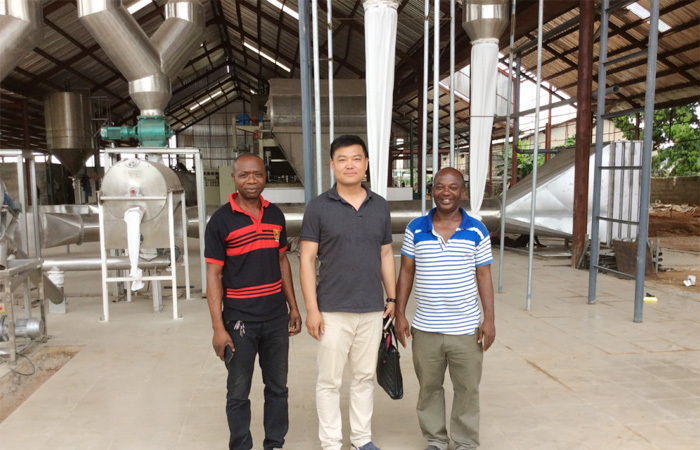 Cassava starch production plant in Nigeria manufacturered by DOING
Fine Fibre Sieve After the refined overflow contains a lot of protein, salt, sugar, soluble fiber material and fine fibres, transfer their to fine fiber separation screen to extract fine fiber. it can collect with cans so as to use to cleaning in extract unit..
Dehydration Starch slurry in starch jar after refined, and then remove moisture through vacuum filter. The wet starch water content after dehydration is 38—40%.
Starch Dry This system is suspension air dry, its characteristic is the product of dry and hot air evenly mixed, suspended airflow drying efficiency is very high, even the product particle size distribution is wide.
After drying the product with high efficiency cyclone to collect, with a low speed screw conveyor discharging. The air through the filter with saturated steam heating and through the fan into the dryer, drying machine of finished with pneumatic conveyor or screw conveyor to cool it. Cooling dry starch collected with two stage cyclone separator and screw conveyor sent to the sieving machine, packaging warehousing after screening.The whole cassava starch production completed.
Leave a message about Cassava starch production in Nigeria