Cassava starch plant line

Date:
2018-07-30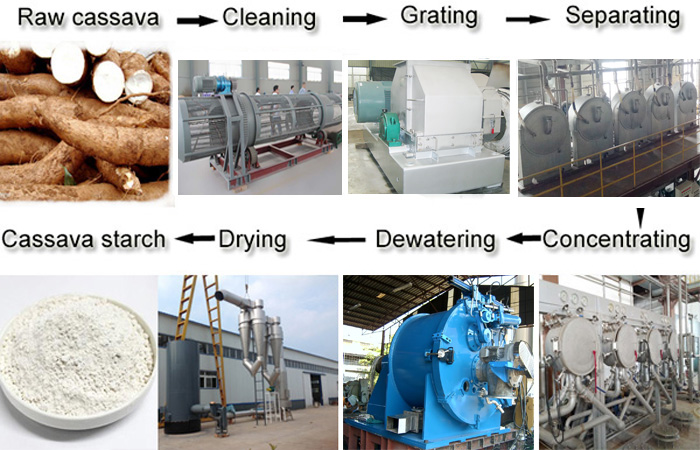 In the cassava starch plant, to extract cassava cassava starch, first you must crush the cassava to make the starch free from cassava pieces, then we can get the cassava starch slurry, next washing and sieveing the starch slurry to get clean starch slurry, then concentrating and refinig the starch slurry to remove protein, fat, etc. to get pure starch milk, then according to the dewatering and drying process to the get final starch products. The total cassava starch production process is cassava cleaning-cassava grating-seperating-concentration&refining-dewatering-drying-sieving and packing. It's worth to say that Doing Company can manufacturer all the machines used in cassava starch plant, also can make the turn-key project of cassava starch factory for you.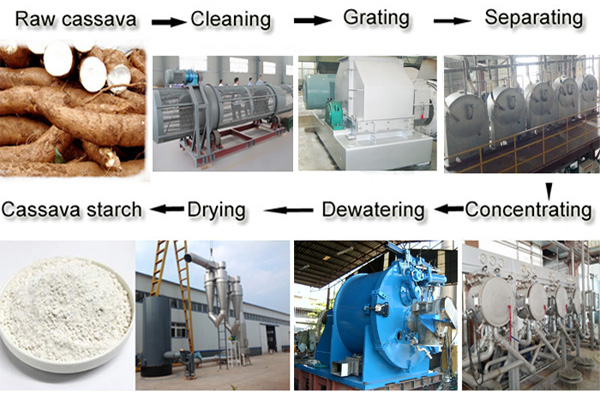 Main cassava starch machine used in cassava starch plant line
Main machines used in cassava starch plant line:
1. dry sieve & paddle washer-used for cassava cleaning and washing,
2. Cutting machine & rasper-used for cassava crushing to get starch slurry,
3. Centrifuge sieve&fine fiber sieve-used for starch slurry sieving,
4. Disc separator&hydrocyclone-for starch slurry concentration and refining,
5. Peeler centrifuge sieve-for cassava starch dewatering,
6. Flash dryer for cassava starch drying, 7. Cassava starch sieving and automatic packing machine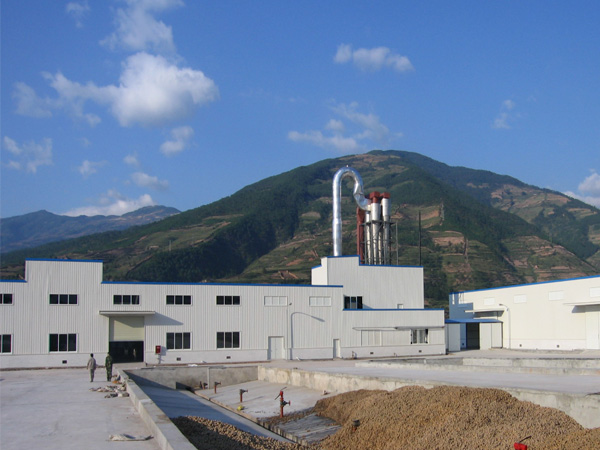 Advanced technology cassava starch plant
Advanced Technology and comprehensive solutions of cassava starch plant line:
◆ Cassava starch plant line adopts a full set of advanced and mature Europe technology, combined with equipment manufactured in the China in accordance with European standards, enabling the production to achieve the most cost effective;
◆ Fully enclosed device, modular structure, compact layout and greatly reduced installation time;
◆ Optimized core technology originates in Europe;
◆ Rasper using British COOPER bearing, the world's only brand can provide heavy load bearing to ensure under high-speed and load stable running;
◆ Our centrifuge sieve combined with fine fiber sieve uses the unique water separation system to guarantee the discharge and not leaking starch;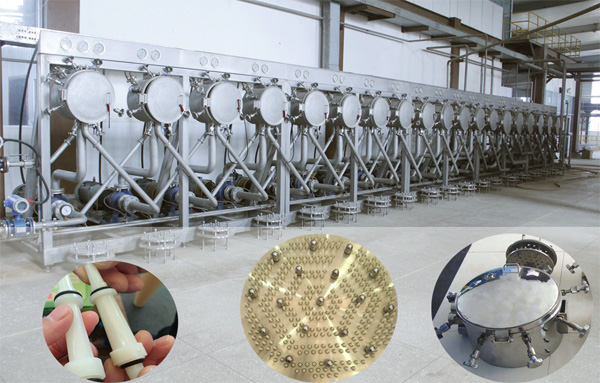 Hydrocyclone
◆ Hydrocyclone optimized various processes, concentrated and washing better.
◆ Variable Flash dryer duct system reduce to almost 30% steam consumption of present China level;
◆ Reduces operating costs even more of the users;
◆ Control system is reliable, capable and stable, continuous production of quality products, and customers can make demands for a variety of different from automatic to semi-automatic control system;
◆ Equipment manufacturing level is close to the European, local even exceeds the level of the existing equipment in Europe.
Leave a message about Cassava starch plant line
Do you want to buy machine?
Yes, I want to buy machine
No, I Just learning
What is your raw material?
Cassava
Potato
Sweet potato
Others
2. What is the final product you want to produce?
Garri
Cassava flour
Cassava starch
Cassava chips
Attiekie
Bammy
Others
3.What is your capacity plan?
Small scale garri machine
1ton per day
2tons per day
3tons per day
10tons per day
20tons per day
Others
3.What is your capacity plan?
Small scale
5tons per day
10tons per day
20tons per day
50tons per day
100tons per day
Others
3.What is your capacity plan?
Small scale
5tons per day
10tons per day
20tons per day
50tons per day
100tons per day
200tons per day
300tons per day
Others
3.What is your capacity plan?
Small scale
Middle type
Large scale
What is your capacity plan?
Small scale
5tons per day
10tons per day
20tons per day
50tons per day
100tons per day
200tons per day
300tons per day
Others