Cassava milling machine

Date:
2018-06-21
Generally, for cassava deep processing, the first step is cassava crushing, and cassava milling machine function is for cassava crushing, after processed by cassava milling machine, we can get a cassava powder slurry, it's widely used for cassava starch extraction and cassava flour production, also can used for garri production.
Different with the traditional hammer type cassava crusher, DOING cassava milling machine can get a more fine crushing effect, for cassava starch extraction, it can fully destroy the cell wall and fibers, free starch entirely, then improve the starch yield, it's worth to say that our technology can make the cassava starch extraction rate more than 94%. For cassava flour and garri production, Doing Company cassava milling machine can get a more delicate cassava powder, make the cassava flour and garri taste better.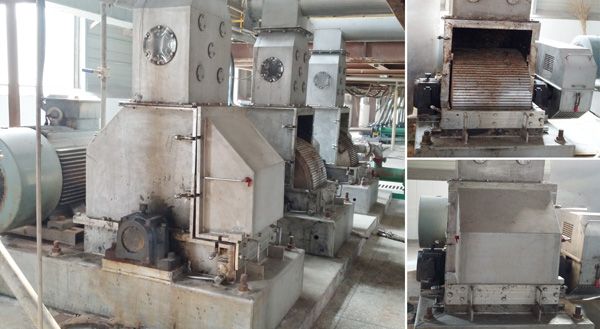 One of our starch production project used cassava milling machine
Cassava milling machine main features and advantages:
1. Full stainless steel structure, nice modular design, this cassava milling machine use the modular design, easy change.
2. High rotation speed and more fine crushing effect, higher cassava starch dissociation rate, also suitable for potato, sweet potato starch extractiond.
3. Special slot design to replace the assembly of saw blades easily.
4. Advanced splint design to cramp the saw blades, and both sides of the cassava milling machine saw blades can be used.
5. Special material makes the saw blade high rigidity and durability.
6. The new bearings and bearing chamber design can prevent foreign matters from coming into the bearings to ensure long service life and better performance.
7. Sweden SKF bearing and Gernany Optibelt adopted, this make sure this cassava milling machine long service life.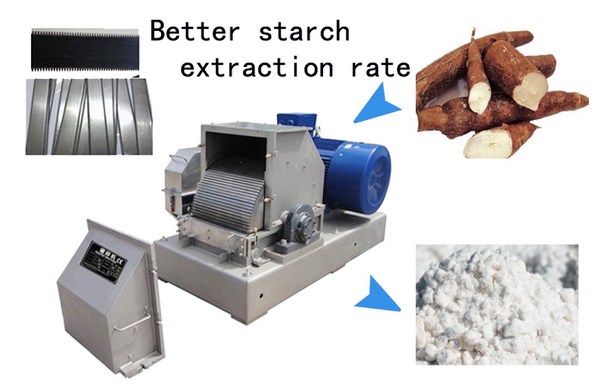 Cassava milling machine function
Doing Machinery cassava milling machine is a new type with newest design, has the advantages as below: moden design, compact structure, high rotational speed and high grinding coefficient. It can make a high extraction of bound starch. It's honor to say this new type cassava milling machine is a high efficiency equipment developed by Doing Company in combination with advanced technology at home and abroad.
DOING cassava milling machine technical parameters:
| | | | | | |
| --- | --- | --- | --- | --- | --- |
| Model | CM-250 | CM-300 | CM-350 | CM-500 | CM-600 |
| Rotor width(mm) | 250 | 300 | 350 | 500 | 600 |
| Power(kw) | 7.5-15 | 55-90 | 110-132 | 160-200 | 200-250 |
| Weight(kg) | 1500 | 2700 | 3200 | 3800 | 4500 |
| Capacity(t/h) | ≤6 | ≤12 | ≤20 | ≤30 | 40 |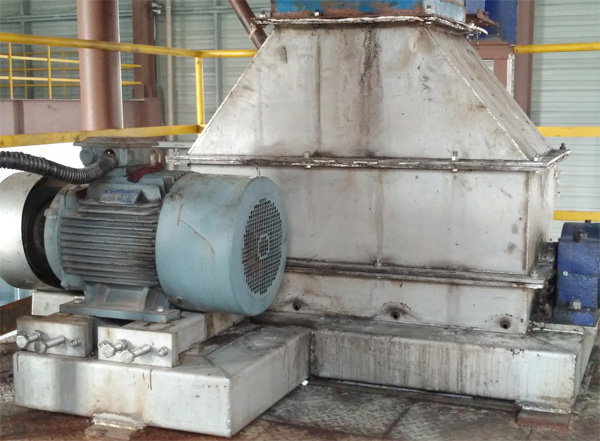 Cassava milling machine under working
Cassava milling machine structures and working principles:
During cassava milling machine process, put the cassava into the feeding inlet, belt and rotor high-speed operation drive blade to crush the cassavas, the blade properly arranged make the process reach a good crushing effects. This cassava milling machine internal structure is fully made by stainless steel, the rotor is made of special stainless steel by forging process, and rotor is installed on hundreds of specially designed, two-way combination rasps with the thickness of 1.25mm. The distance between the stator and rotor is only 1-2mm, which ensures higher efficiency of this cassava milling machine. The simple rasp clamping system ensures rasp works in the best position. And it is very simple to assemble and disassemble the machine, so no need to use special tools, general staff is OK.
All in all, Doing Company can design and manufacturer cassava milling machine for you, also can produce the whole cassava starch production line and cassava flour production, garri processing machine for you, also can help you to design and construct your cassava processing plant, even make the turn-key project for cassava processing for yoi.
Leave a message about Cassava milling machine
Do you want to buy machine?
Yes, I want to buy machine
No, I Just learning
What is your raw material?
Cassava
Potato
Sweet potato
Others
2. What is the final product you want to produce?
Garri
Cassava flour
Cassava starch
Cassava chips
Attiekie
Bammy
Others
3.What is your capacity plan?
Small scale garri machine
1ton per day
2tons per day
3tons per day
10tons per day
20tons per day
Others
3.What is your capacity plan?
Small scale
5tons per day
10tons per day
20tons per day
50tons per day
100tons per day
Others
3.What is your capacity plan?
Small scale
5tons per day
10tons per day
20tons per day
50tons per day
100tons per day
200tons per day
300tons per day
Others
3.What is your capacity plan?
Small scale
Middle type
Large scale
What is your capacity plan?
Small scale
5tons per day
10tons per day
20tons per day
50tons per day
100tons per day
200tons per day
300tons per day
Others