Cassava flour drying machine

Date:
2019-06-03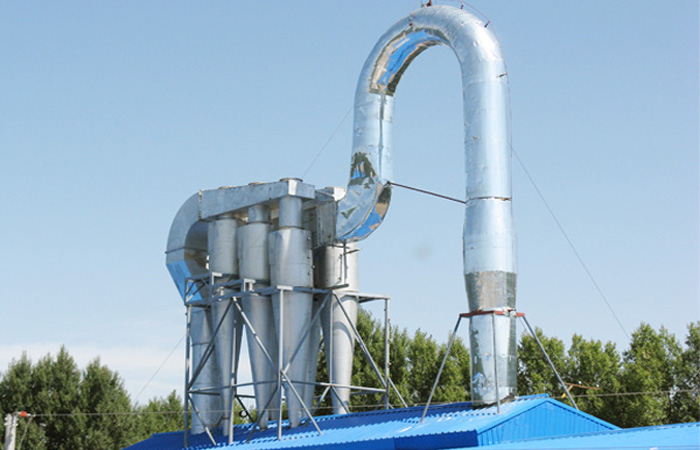 In the processing of cassava flour, cassava flour drying machine is an important step in the entire production line. Usually after dewatering cassava flour, then cassava flour cake will be crushed by hammer mill. After crushing cassava flour, cassava flour will be dried by cassava flour drying machine. Therefore, at this stage, the use of a professional cassava flour drying machine can effectively prevent flour gelatinization and ensure the quality of the flour after drying. Compared with other types cassava flour drying machine, our flash dryer is more professional, drying fast and even, can guarantee the cassava flour quality, no color change.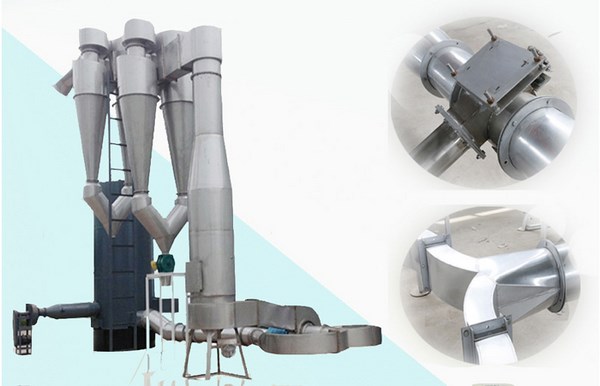 DOING cassava flour drying machine
The features of Doing Machinery cassava flour drying machine:
1. Stainless steel structure creating a clean environment for cassava flour drying, the dried flour will not be polluted.
2. Adopting negative pressure system, not only control cassava flour loss but also guatantee cassava flour quality.
3. Attaching a cooling system at the end part of cassava flour processing machine, the starch can be then packed for storage or sell.
4.It only takes extremely shor of time to dry wet flour, the fast drying speed greatly reducing the entire processing time of cassava flour processing.
5.The heat exchange rate of cassava flour drying machine is higher than other dryer, the material retention time is therefore short.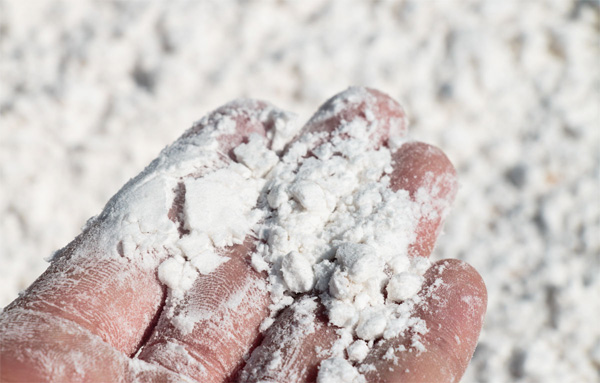 Cassava flour drying evenly, high whitness
Below is our cassava flour drying machine technical parameters:
| | | | | | |
| --- | --- | --- | --- | --- | --- |
| Model型号 | DY-2.6 | DY-3.2 | DY-4.0 | DY-6.0 | DY-10.0 |
| Output capacity (t/h)生产能力 | 2.6 | 3.2 | 4.0 | 6.0 | 10.0 |
| Material材质 | SS | SS | SS | SS | SS |
| Power (kw)功率 | 61.65 | 97 | 139 | 166 | 269 |
| Input wet flour moisture(%) 进料湿淀粉水分 | ≤40 | ≤40 | ≤40 | ≤40 | ≤40 |
| Output flour moisture(%) 出料淀粉水分 | 12-18 | 12-18 | 12-18 | 12-18 | 12-18 |
The working principle of DOING cassava flour drying machine:
The cassava flour drying machine adopts negative pressure and cooling system. Usually when the cassava flour is feed into the drying part, the cassava flour is dried in a short time, then cassava flour will go through the cooling part so as to guarantee the quality of cassava flour. Drying process is controlled by interlocking system, which keeps input capacity and inlet temperature in appropriate rate.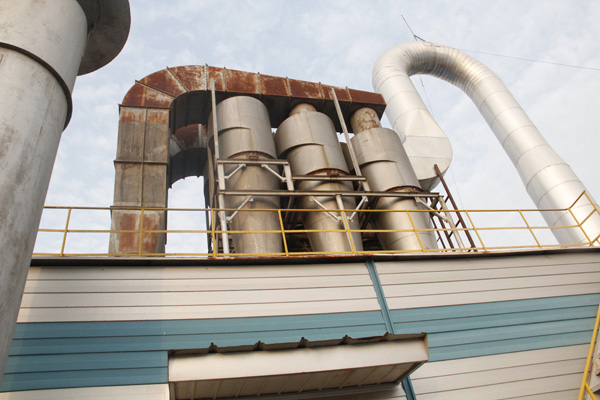 Our cassava flour drying machine used in customer's plant
Cassava flour drying machine is equipped with two kinds of boilers. One is hot blast stove, which is a thermodynamic machine, was widely used in China in the late 1970s. It has become a replacement for electric heat sources and traditional steam-powered heat sources in many industries. There are many varieties and series of hot-blast stoves. Another is steam boiler which refers to an industrial boiler that heats water to a certain parameter and produces high-temperature steam. The water is heated into steam in the drum, and the heat is emitted from the furnace, which is the principle of the steam boiler. The steam boiler belongs to special equipment. The design, processing, manufacture, installation and use of the boiler must be supervised by the technical supervision department. The user can only use the steam boiler if he obtains the boiler use certificate. Usually steam boiler is better to heat cassava flour drying machine. Because it is better to use the steam boiler in the drying system part because it can control the steam point, the feed amount and the temperature to control the finished product and the moisture content.
Cassava flour drying machine is an efficient drying machine made by Doing company. And the drying machine is also applied into starch processing machine and is necessary for large scale cassava starch processing plant and cassava flour processing plant.
Leave a message about Cassava flour drying machine
Do you want to buy machine?
Yes, I want to buy machine
No, I Just learning
What is your raw material?
Cassava
Potato
Sweet potato
Others
2. What is the final product you want to produce?
Garri
Cassava flour
Cassava starch
Cassava chips
Attiekie
Bammy
Others
3.What is your capacity plan?
Small scale garri machine
1ton per day
2tons per day
3tons per day
10tons per day
20tons per day
Others
3.What is your capacity plan?
Small scale
5tons per day
10tons per day
20tons per day
50tons per day
100tons per day
Others
3.What is your capacity plan?
Small scale
5tons per day
10tons per day
20tons per day
50tons per day
100tons per day
200tons per day
300tons per day
Others
3.What is your capacity plan?
Small scale
Middle type
Large scale
What is your capacity plan?
Small scale
5tons per day
10tons per day
20tons per day
50tons per day
100tons per day
200tons per day
300tons per day
Others