Cassava chips machine
Cassava can be processed in a variety of ways to arrive at different products including as gari, fufu, lafun, starch, chips and pellets, etc. Cassava chips is a product derived from cassava. Nigeria is the largest producer of cassava in the world with a yield of about 54 million tonnes of cassava in 2012. Cassava (Manihot spp) is a tropical perennial crop cultivated mainly for its edible root, is a staple food consumed worldwide and provides much economic benefit to the producers.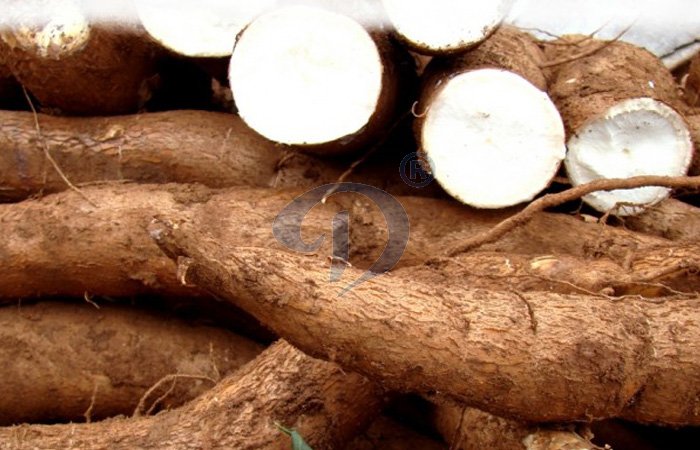 Cassava
Cassava chips are unfermented white dried products of cassava with an average diameter of 3mm – 5mm often used as a carbohydrate base in the animal feed industry particularly in Europe, or milled into flour for other uses such as in the production of ethanol, cakes, dough nut and biscuits.
It cuts across so many industries such as distilleries, pharmaceutical, food and most especially the animal feed industry. The estimated demand for Cassava Chips in Nigeria was found to be in excess of 1,500,000T/annum. Cassava chips machines are urgently needed by small cassava farmers. Our company devote ourselves to research and develop cassava processing plant including cassava chips machines with high quality and favorite price.
Introduction of cassava chips machine: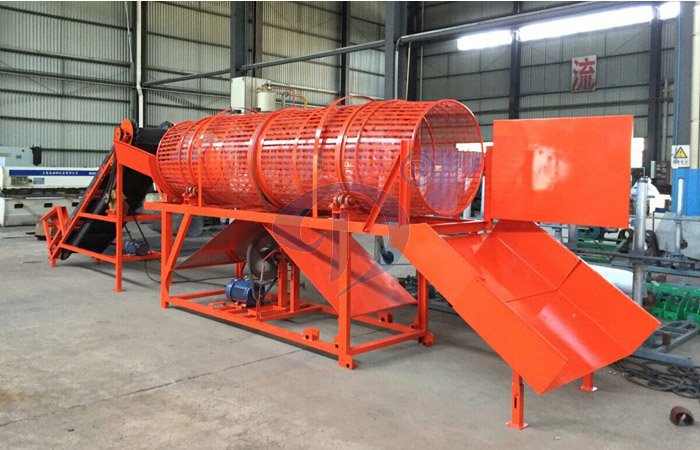 Cassava chps washing and peeling machine
a. Cassava peeling: Production of cassava chips starts with the peeling of the cassava. Peeling can be done mechanically or manually. Mechanical peelers peel as much as 2,400 –2,500Kg per hour with a wastage rate of 30-40% while manual peeling does 22Kg per man hour and wastage of 20-25%. Mechanical peelers are problematic because of the non-uniform nature of the cassava roots and the irregularity in size which make smooth peeling difficult. Also, the thickness of the skin, the texture and the strength of adhesion to the flesh of the tuber differ from specie to specie thereby making over-peeling and under-peeling possible. As a result of these problems, processors prefer manual peeling for now till the mechanical is perfected.
b. Cassava washing: The peeled tubers are thoroughly washed to remove all dirt and sand that may adhere to them. Export requirements insist that sand content should not be more than 2%.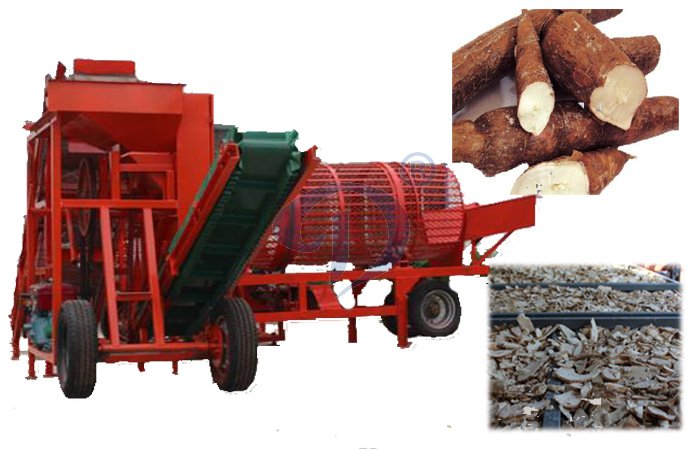 cassava chips machine
c. Cassava chipping: The washed tubers are carted to the chipping machines where they are chipped into small chips of about 1-2 centimetre thickness and 6-7 cm long. The sizes at times depend on the prescription of the order.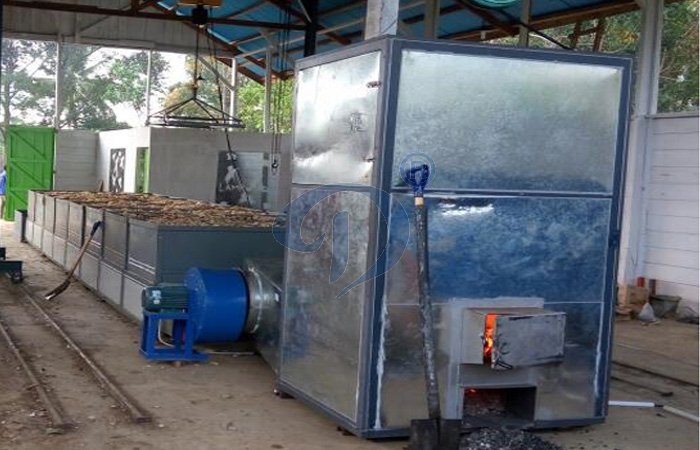 Cassava chips drying machine
d. Cassava chips drying: The wet chips are taken to the Rotary Dryer where they are dried to 12-14% moisture content.
e. Packing: they are then weighed and bagged in 50kg polypropylene bags and stored.
If you are interested in cassava chips machine,and want to get more informations about the cassava processing machine,weclome to contact us when you are free.Our engineer will give you a professional suggestions according to your require.
Please leave your contact information, our engineers will contact with you within 24 hours. Your information will not be published.