10 tons per hour cassava chips machine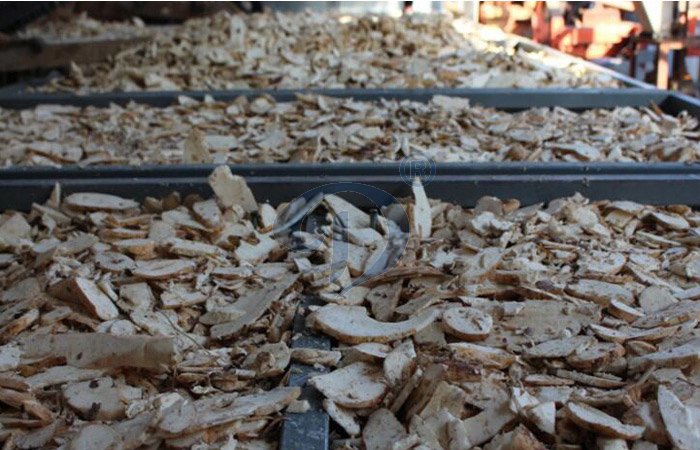 Cassava slicer products-- cassava chips
10 tons per hour cassava chips machine
Cassava is one of the major export products in the form of dried cassava records, cassava flour, tapioca flour, cassava chips etc. It turns out that the goods cassava is a product that is competitive in the international market. Cassava farmers in the country can take advantage of these opportunities, given the commodity could be cultivated optimally. However, these conditions do not necessarily give an impact significant on cassava farmers, given very low selling price if sold directly. Post-harvest handling technology is a solution for increasing productivity of agricultural products, one with a process cassava chips.
In large industries producing snacks, cassava chips with an attractive and hygienic packaging have a big sale and popular Indonesian society. But for artisan's cassava chips are directly managed by farmers, quality and productivity, much less the power of sale remains low. This condition, because the material used is very simple. The cassava slicer uses the manual as a kitchen knife, shave or higher with cassava slicer which moved manually by hand.
Based on its conditions, the cassava chips machine by Slicer System is necessary because it's have economic value and several advantages, including can improve productivity, control the uniformity product, cut labor costs and higher quality.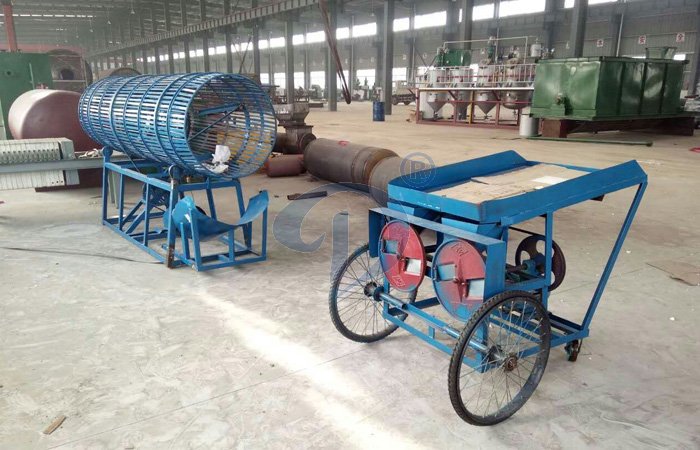 Cassava chips machine
Construction of the cassava chips machine
In general, the cassava chips machine consists of three main parts: cutting system, transmission systems and machine construction with the main components as shown in the following image.
Cassava Slicer Concept
The cassava slicer is a tool which operates with cutting blade portion mounted at an angle on the blade disc. The blade disc rotation and cassava moves straight in the blade direction so that a cutting process. Cutting process produces forms of cassava chips a thin piece with a varies thickness by adjusting the depth of blade.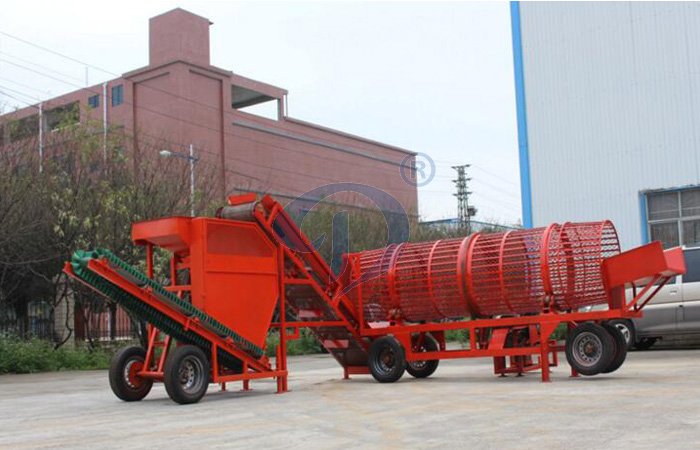 Cassava chips machine
Principle of cassava chips machine
The cassava chips machine is a tool designed to work in the power obtained by the electric motor. Power transmission from the electric motor to the cutting system using a V-belt transmission.. Based on the specifications, the electric motor rotational speed is 1450 rpm, the speed is too high for slicing the cassava so that the transmission ratio of the transmission V-belt is 1/3. The cutting system consists of four blade on the disc. Disc rotates in the electric motors rotation and cutting knife-edge direction. When moving from cassava in a straight line towards the disk, cassava will be slice by the rotating cutting blade.
Please leave your contact information, our engineers will contact with you within 24 hours. Your information will not be published.