Tapioca flour machine manufacture
Tapioca flour is made from tapioca pieces that have been dried, then crushed. For producing good tapioca flour, tapiocaa that used must be good and old enough.Tapioca flour is commonly used as ingredient to make many kind of foods.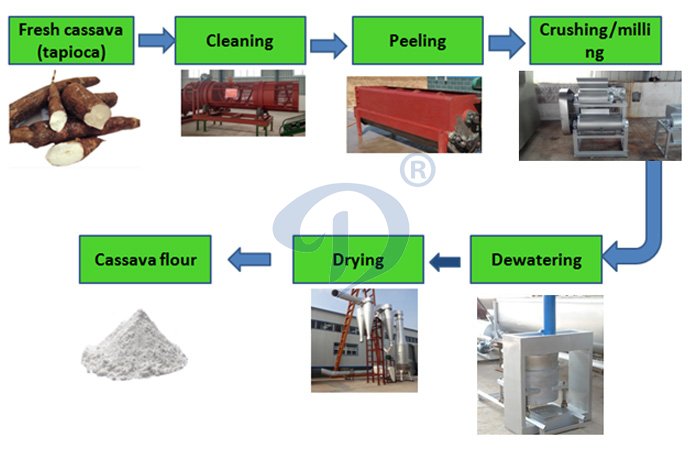 Cassava flour processing machine and the chart flow
This technique is suitable for preparing tapioca flour from both sweet and bitter varieties.
Mini-chippers were also tried in place of the mechanical grater but were found to be unsuitable for bitter varieties because the concentration of cyanogenic glucosides was not reduced sufficiently during processing.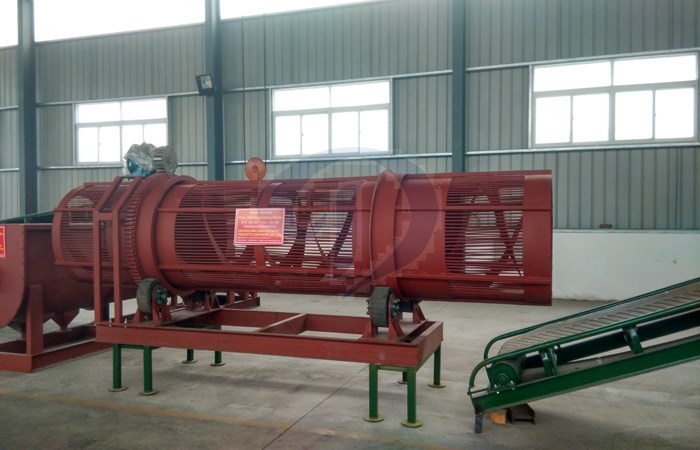 Tapioca(cassava) cleaning and peeling machine
The Equipment used during the tapioca flour manufacture
Grater → Press → Dryer → Pin mill → Stitching machine
Another way of tapioca flour processing, here is cassava flour processing equipment
Tapioca Peeling machine → Tapioca Mill → Tapioca flour Dewatering machine → Drying machine → Sifter
My company is the professional cassava flour machine manufacturer in China,if you want to do the cassava flour machine business, Henan Doing Mechanical Equipment Co.,Ltd is your best choice.
Please leave your contact information, our engineers will contact with you within 24 hours. Your information will not be published.