Home / Video/Cassava processing plant: cassava washing machine
Cassava processing plant: cassava washing machine
Update or change your broswer if can't play here.Download Cassava processing plant: cassava washing machine video

Cassava processing plant: Cassava washing machine

The first process of cassava processing is cassava washing. Fresh cassava root be put into the desliming and peeling machine, this machine is used for removing the muddy, sundries, and piece of peeling etc. Then cassava root be conveyed through the belt conveyor to the paddle cleaning machine. The belt conveyor is with adjustable flow rate and running speed, also the length of the belt conveyor is adjustable according to requirement. Through the cassava paddle washing machine, cassava root will be secondly cleaned to remove the muddy, sundries and peel etc. Cassava root will be rotated by powerful paddles of the machine. The cassava paddle washing machine has advantages of low power consumption, large handling capacity and well cleaning, as well as stable operation and easy maintenance etc.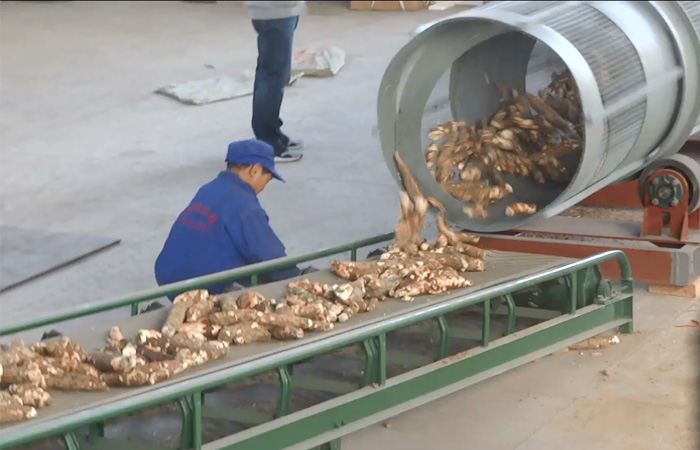 Cassava washing machine