Home / Video/Specialized cassava chips making machine
Specialized cassava chips making machine
Cassava chips making machine introduction:

a. Cassava peeling: Production of cassava chips starts with the peeling of the cassava. Peeling can be done mechanically or manually. Mechanical peelers peel as much as 2,400 –2,500Kg per hour with a wastage rate of 30-40% while manual peeling does 22Kg per man hour and wastage of 20-25%. Mechanical peelers are problematic because of the non-uniform nature of the cassava roots and the irregularity in size which make smooth peeling difficult. Also, the thickness of the skin, the texture and the strength of adhesion to the flesh of the tuber differ from specie to specie thereby making over-peeling and under-peeling possible. As a result of these problems, processors prefer manual peeling for now till the mechanical is perfected.
b. Cassava chipping: The peeled tubers are carted to the chipping machines where they are chipped into small chips of about 1-2 centimetre thickness and 6-7 cm long. The sizes at times depend on the prescription of the order.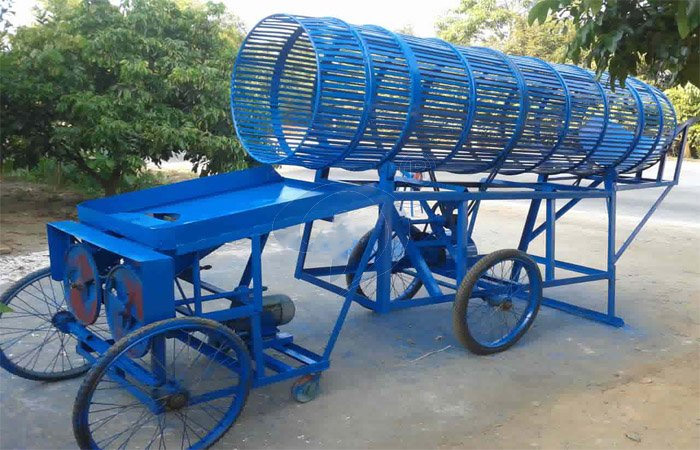 Cassava chips making machine
Any questions about the cassava chips making machine,pls contact us , we are engaged in cassava processing machine for over ten years,we will give you much help in cassava chips making machine.