Rice milling machine

Date:
May 08, 2019
WhatsApp:

Tel:

Phone:

Skype:

elina881130

Email: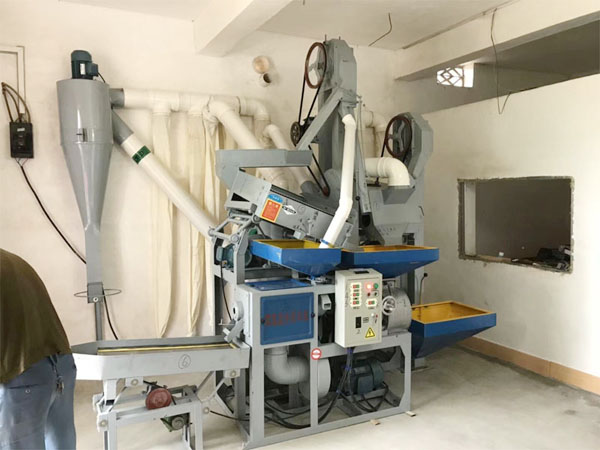 The complete rice milling machine consists of dust removal, de-stone , rice huller, paddy and brown rice separation, polishing, broken rice screening, the chaff miller machine, also bucket elevators, motors & spare parts. DOING rice milling machine features great paddy and husked rice separating performance, easy operation, convenient maintenance and high working efficiency. Doing Company manufactured rice milling machine is the most advanced complete set rice mill in the present market.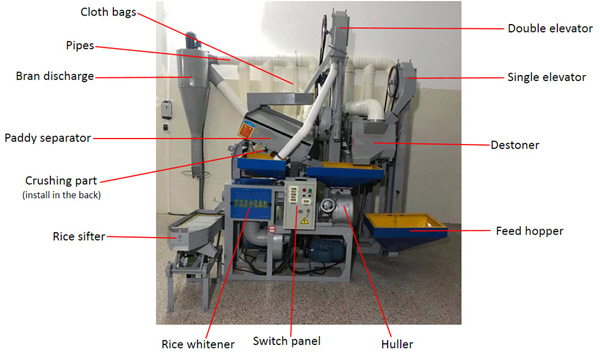 Rice milling machine main parts
The function of the rice milling machine:
According to desanding / removing the impurities, peeling the shell, polishing, broken rice separation and the like production steps to processing the raw grain (paddy) into white rice which can be directly sold in the market. During the rice milling machine processing, the chaff can be smashed at the same time, crushed chaff is a good material for animal feed. Doing Company rice milling machine has a dust removal device, and the dust is small during operation to ensure clean and sanitary workshop.
Below video is one of our rice milling machine customer took and send back to us:
Doing Company supplied is a complete set of rice milling machine integrating dust removal, dust removal, stone removal, grain separation and rice milling. It has good grain separation effect, simple operation, fast rice process speed, crystal clear and transparent, and grain separation. It is the most advanced gravity screen type rice milling machine on the market, DOING rice milling machine is the first choice for paddy farmers to set up small processing plants.
Following is Doing factory rice milling machine main parts features and advantages: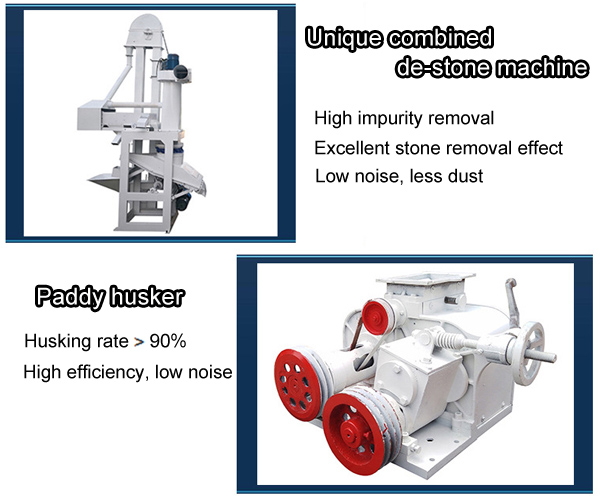 Rice milling machine main part
1. Unique combined de-stone machine:
The combination of clean and de-stone design, the use effect is much better than the traditional one-piece design, the part of the clean part adopts multi-layer reciprocating rocking mechanism, which is clean and efficient, large air volume design, excellent stone removal effect, combined with high-strength vibration-absorbing bearing configuration, the body movement is stable, firm and reliable, low vibration, low noise, less dust.
2. Efficient shell breaking, low noise paddy husker
The double-supported mobile gearbox luxury valley machine integrates the variable direction gearbox and the moving roller device to avoid the coordination problem of the swing gear. Paddy husker one-time shell breaking rate is over 90%, the rubber roller has a longer service life, and the operation adjustment is convenient, high transmission efficiency, low noise and high stability.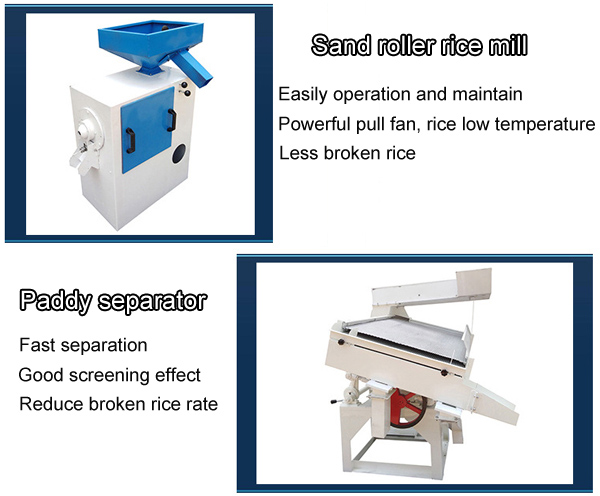 Rice milling machine main part
3. Strong pull fan sand roller rice mill
The sand roller rice milling machine adopts large-diameter hollow spindle and innovative "sand roller whitening" design, which reduces operating height, convenient operation, convenient daily maintenance, combined with strong pulling fan, low rice temperature, cleaner rice, and effective improve the gloss of rice and reduce the rate of broken rice
4. Stable gravity paddy separator
The large sieve surface design has the advantages of fast separation speed and uniform distribution, and the horizontal and vertical angles of the screen surface can be adjusted. It is suitable for all varieties of rice, has good screening effect, and effectively reduces the broken rice rate.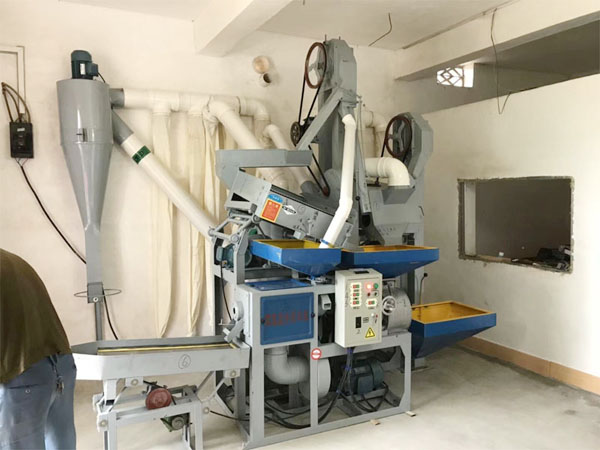 Small combined rice mill
Doing Company rice milling machine features:
1. Full automatic operation from the paddy loading to milled white rice.
2. Integrated outfit design, more convenient installation & minimized space occupation. unique "husking" design, improves milling yield.
3. Build-in Paddy Separator, high separating rate, get clean brown rice after this step
4. Creative "Emery Roll Whitening" design, improved the rice whitening degree.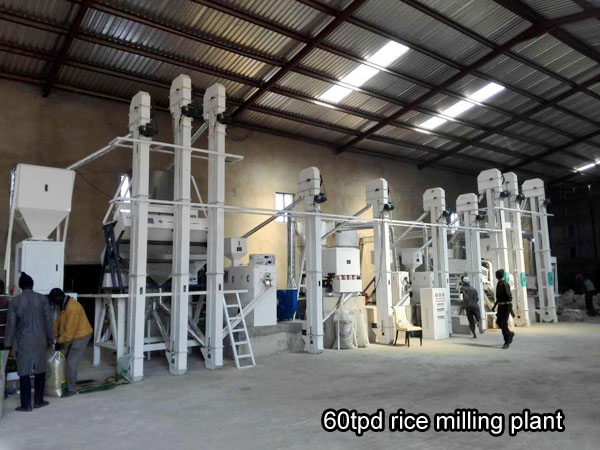 Complete set rice milling machine
5. High quality milled white rice & low broken rate.
6. According to the whitening/polishing mechanism can make the produced rice glossier, more beautiful. And after polishing, the rice is low temperature, and less bran remains.
7. Build-in control panel, more convenient and easily operation.
8. Improved transmission system, extend the lifespan of wearing parts.
9. Rice milling machine really a low investment & high profits business chioce.
Leave a message about Rice milling machine