American customer re-purchased garri grating machine from HENAN JINRUI
May 24th, 2022, American customer re-purchased garri grating machine from HENAN JINRUI. In addition, he also purchased other related machines includes two forklifts, one tractor for the garri processing line.
One year ago, the American customer wanted to invest garri processing business. purchased some garri processing machines from HENAN JINRUI. After many comparisons, he chose Henan Jinrui. After learning about his needs, our company's engineer recommended him a garri processing line that suits him. Because of our patience and professionalism, and our equipment is widely praised. Just 2 months ago, he shared with us that his garri processing business is going very smoothly, and it has already paid for itself. We are also very happy for our customers to hear this news.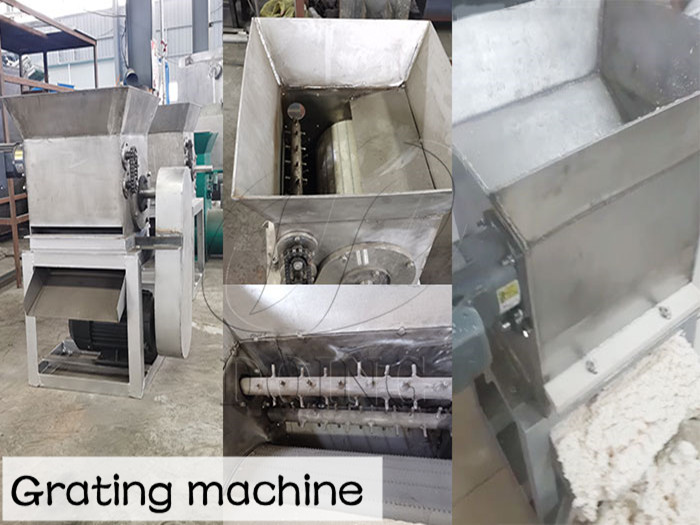 Garri grating machine for the garri processing line
Now, he wants to he needed to buy one more garri grinding machine, one tractor, and two forklifts from us to improve the transportation efficiency of raw materials. Because customers have enough trust in us, he doesn't hesitate to sign the contract and paid the full payment. Since the garri grinding machines ordered by the customer are our hot product, we have them in stock and can ship quickly. Before long, the customer will receive the machine he ordered. We also hope that the customer can receive the garri grinding machine he ordered and put it into processing as soon as possible.
HENAN JINRUI not only produces garri grinding machine and other single machine, but also provides complete garri processing line. if you are interested in garri processing business, welcome to contact us at any time, we will provide you free quotation!
Leave a message about American customer re-purchased garri grating machine from HENAN JINRUI