Cassava grinder machine for cassava flour processing line

Date:
2019-06-19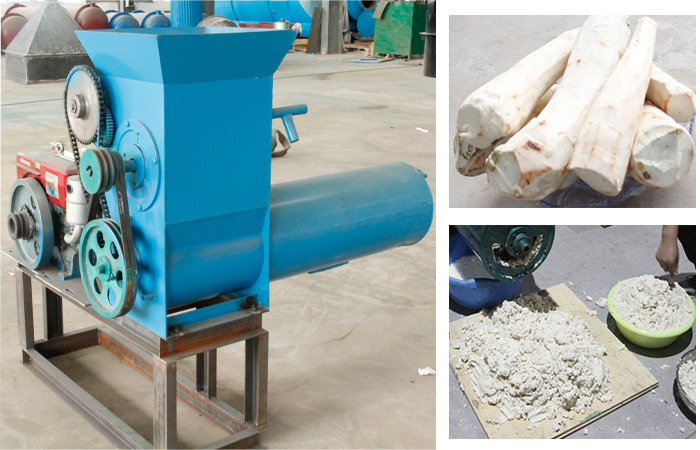 Introduction of cassava grinder machine
Cassava grinder machine is mainly used for fresh roots grinding,such as fresh cassva,sweet potato,potato,lotus root ,yam etc.after grinding ,the cassava paste can be used for fufu making, Attiéké making etc. you can put cassava into cassava grinder machine after cleaning ,the cassava grinder will grind it into fine paste.The cassava grinder with small and large capacity which can be used in home and cassava processing factory. About the power of cassava grinder machine ,it can be driven by electric motor and gasoline.that's can be choiced according to your needs. Except for cassava flour processing, this grinder machine alsi plays an important role in the garri production plant.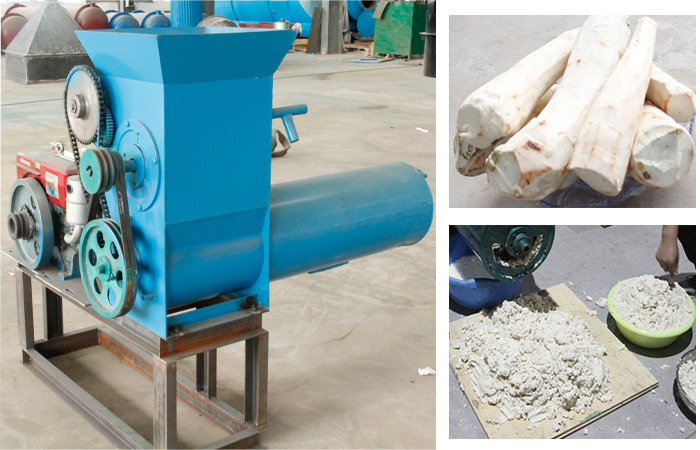 Cassava grinder machine
Features of cassava grinder machine
1.The cassava grinder machine is multifunctional,which can be used for cassava,yam,yuca,sweet potato,potato crushing.
2.Smashing high efficiency, short processing time,without destroying the cassava paste molecules particles is cracking.
3.Advanced equipment design and manufacturing, the flu absorption of the experience of cassava industry ,increased speed reduce the waste of the processing.
4.The cassva grinding machine with compact structure and small footprint.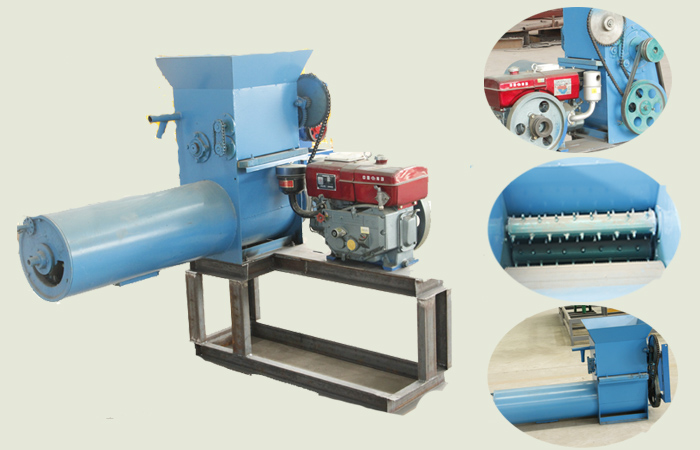 Cassava grinder machine
Henan Doing Mechanical Equipment Co., Ltd is mainly engaged in engineering research and designing, equipment manufacturing and installation, project contracting, technical services and international trading in cassava processing machine.We mainly produce the cassava starch processing machine,cassava flour production line machinery,cassava washing and peeling machine,garri making machine,gluten washing machine,syrup processing machine,glucose syrup production line. We have a professional senior engineer team, more than 70 experienced installation technicians; We are committed to researching and developing new cassava processing machine technology for customers.
Leave a message about Cassava grinder machine for cassava flour processing line
Do you want to buy machine?
Yes, I want to buy machine
No, I Just learning
What is your raw material?
Cassava
Potato
Sweet potato
Others
2. What is the final product you want to produce?
Garri
Cassava flour
Cassava starch
Cassava chips
Attiekie
Bammy
Others
3.What is your capacity plan?
Small scale garri machine
1ton per day
2tons per day
3tons per day
10tons per day
20tons per day
Others
3.What is your capacity plan?
Small scale
5tons per day
10tons per day
20tons per day
50tons per day
100tons per day
Others
3.What is your capacity plan?
Small scale
5tons per day
10tons per day
20tons per day
50tons per day
100tons per day
200tons per day
300tons per day
Others
3.What is your capacity plan?
Small scale
Middle type
Large scale
What is your capacity plan?
Small scale
5tons per day
10tons per day
20tons per day
50tons per day
100tons per day
200tons per day
300tons per day
Others