Cassava peeler machine
This is a cassava peeler machine test running video. This cassava peeler machine is all made of stainless steel, in this way, the peeled cassava will not be polluted.
When cassava peeler machine working, its inner stainless steel brush will rub cassava, and the cassava will rub each other with the push of the spiral. In this way, the outer peels of cassava is removed.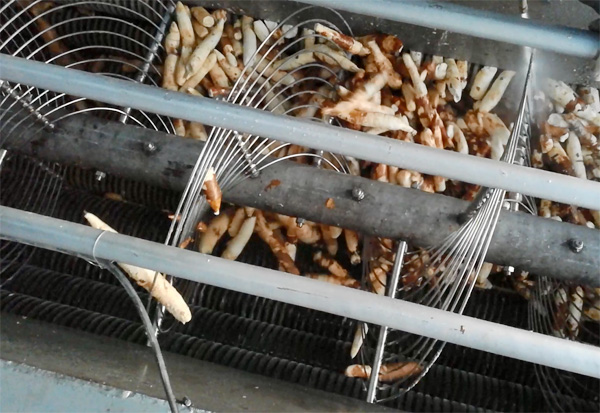 Cassava peeler
We can see from the video that the peels of cassava is basically removed, for it is designed and manufactured by DOING engineer, who has 30 years of experince in cassava processing machine manufacturing. If you want to buy cassava peeler, welcome to contact us.
Leave a message about Cassava peeler machine
Do you want to buy machine?
Yes, I want to buy machine
No, I Just learning
What is your raw material?
Cassava
Potato
Sweet potato
Others
2. What is the final product you want to produce?
Garri
Cassava flour
Cassava starch
Cassava chips
Attiekie
Bammy
Others
3.What is your capacity plan?
Small scale garri machine
1ton per day
2tons per day
3tons per day
10tons per day
20tons per day
Others
3.What is your capacity plan?
Small scale
5tons per day
10tons per day
20tons per day
50tons per day
100tons per day
Others
3.What is your capacity plan?
Small scale
5tons per day
10tons per day
20tons per day
50tons per day
100tons per day
200tons per day
300tons per day
Others
3.What is your capacity plan?
Small scale
Middle type
Large scale
What is your capacity plan?
Small scale
5tons per day
10tons per day
20tons per day
50tons per day
100tons per day
200tons per day
300tons per day
Others