Garri packaging machine

Date:
2019-04-25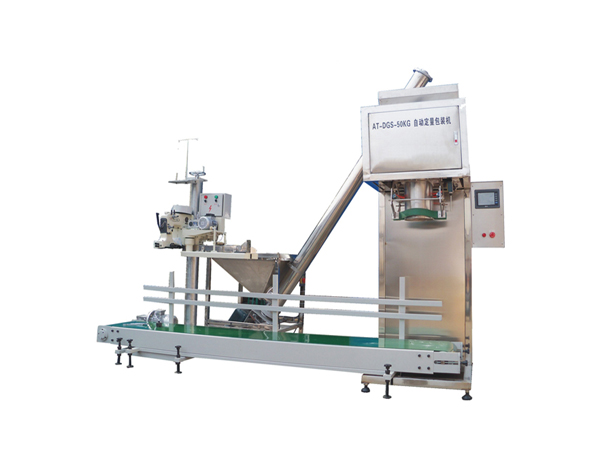 The garri packaging machine is used to pack garri into bags for sale or storage. Commonly used garri packaging machine include fully automatic packaging machine and semi-automatic packaging machine. The automatic packaging machine can realize the whole process of bagging, packing, sealing and conveying automatically, while the semi-automatic packaging machine needs manual assistance to add bags. Then the device automatically weighs, fills, transports and seals the package.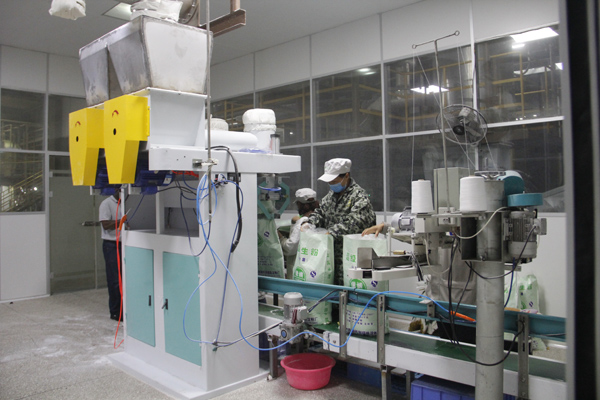 Garri packing machine
The garri packaging machine commonly used in the garri processing line is a semi-automatic packaging machine. Although it requires manual assistance compared with the automatic packaging machine, the equipment price is lower and the investment is small.
The semi-automatic garri packaging machine uses: Widely used in the quantitative packaging of garri, cassava flour, starch, feed and similar materials.
Capacity: 25kg/bag, 50kg/bag or according to requirements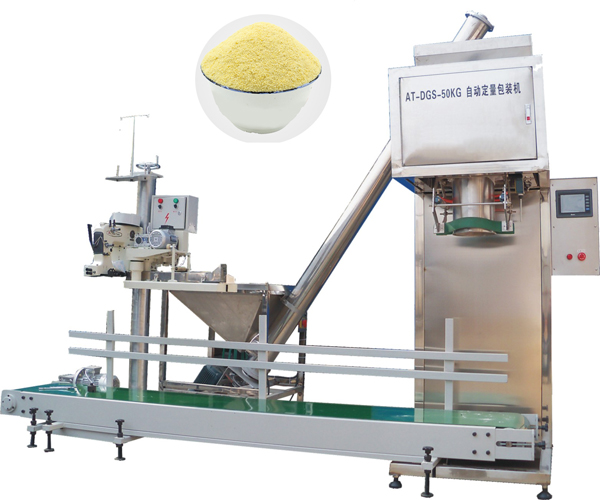 Garri packaging machine
Main features of garri packaging machine:
- Feeding by spiral propulsion ensures that the material can be easily sealed into the package.
- Touch screen operation display, weighing specifications are adjustable.
- The garri packaging machine bag opening is a pneumatic clamping device, which is flexible and convenient to operate.
- High-precision sensor, high measurement accuracy and stable performance.
- Pneumatic valve controls the flow of materials to make the weighing more precise and reliable.
- Multi-function display of garri packaging machine ensures easy operation, centralized control and management.
- High degree of automation, reliability and easy operation, high cost performance.
- The contact between the garri packaging machine and the material is made of stainless steel to ensure food hygiene, prevent cross-contamination, and facilitate cleaning.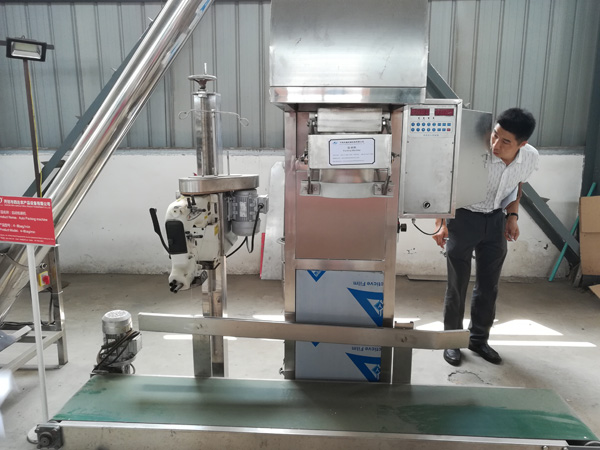 Garri packaging machine
In West African countries, garri is an important cassava processing product, which is a staple food for many people. Therefore, there are many factories or small workshops for garri processing in Nigeria, Ghana and other countries. For small workshop-style garri processing plant, the garri packaging machine can package the processed garri and sell it to the local market for more profit. The medium and large-sized garri processing plant can also reduce the labor force of factory and improve the efficiency of garri processing by purchasing garri packaging machine. Doing Company semi-automatic garri packaging machine features with simple operation, convenient adjustment, accurate measurement and stable operation. Please contact us if you need garri packaging machine.
Leave a message about Garri packaging machine
Do you want to buy machine?
Yes, I want to buy machine
No, I Just learning
What is your raw material?
Cassava
Potato
Sweet potato
Others
2. What is the final product you want to produce?
Garri
Cassava flour
Cassava starch
Cassava chips
Attiekie
Bammy
Others
3.What is your capacity plan?
Small scale garri machine
1ton per day
2tons per day
3tons per day
10tons per day
20tons per day
Others
3.What is your capacity plan?
Small scale
5tons per day
10tons per day
20tons per day
50tons per day
100tons per day
Others
3.What is your capacity plan?
Small scale
5tons per day
10tons per day
20tons per day
50tons per day
100tons per day
200tons per day
300tons per day
Others
3.What is your capacity plan?
Small scale
Middle type
Large scale
What is your capacity plan?
Small scale
5tons per day
10tons per day
20tons per day
50tons per day
100tons per day
200tons per day
300tons per day
Others