What machines will be used for processing cassava starch?
Cassava can be recognized as the most important cash crops in Africa. Cassava roots are able to process into cassava many types of the finished products such as flour, starch, glucose syrup and garri by cassava processing machines.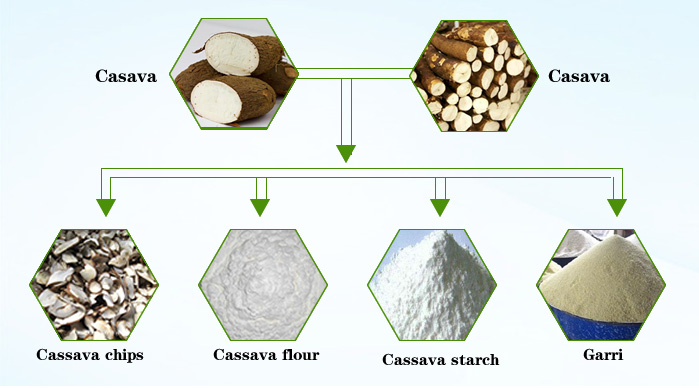 Application of cassava
There are several main cassava processing machines will be involved in different of production stages. In the first place, washing machine will be used for removing the residue such as sand, stone, muddy and so on. Then, the cassava roots will go to the peeling machine in order to remove the skin which contain poison called hydrogen cyanide. Besides, grinding should be another stage to get the powder during the processing.
What the purpose of following cassava processing machines is main about purification of powder. At first, milled powder will go to cassava centrifugal sieve and desanding to get fine particle. After that, the hydro cyclone will be used for concentration, collection, purification and separation of residue.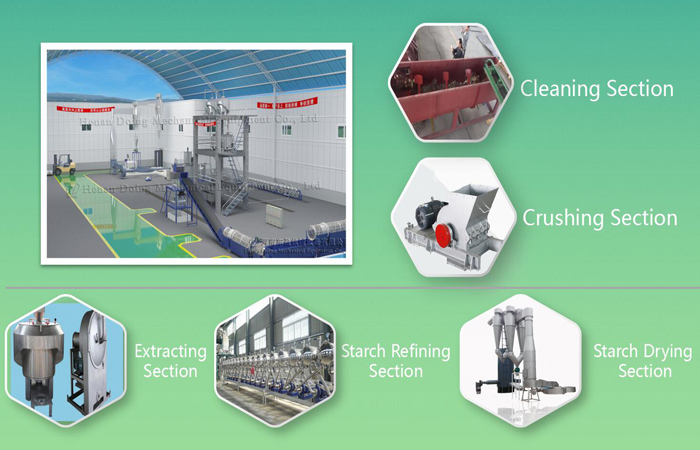 Cassava starch processing machine
In addition, dewatering machine will work for remove the moisture. Also, the drying machine should not be ignored for get qualified flour or starch with lower moisture which is around 14 percent. Packing is the last step.
Henan Doing Mechanical Equipment Co.,Ltd as the professional cassava starch processing machine manufacturer in China, we own over 15 years export experience, over 200 customers source from the world.Our technology department will provide you the different program according to your demand for cassava starch processing machine.
Leave a message about What machines will be used for processing cassava starch?