What is cassava processing, how to process cassava into starch ?
Cassava processing is the process of processing cassava into different industrial products. The main products of cassava processing includes: cassava starch, cassava flour, garri, cassava chips, cassava pellets, modified starch, food alcohol, fuel ethanol, starch sugar, enzymes, organic chemical products and etc,. The cassava processing products is up to 3,000 species, involving various fields of national economy and people's livelihood.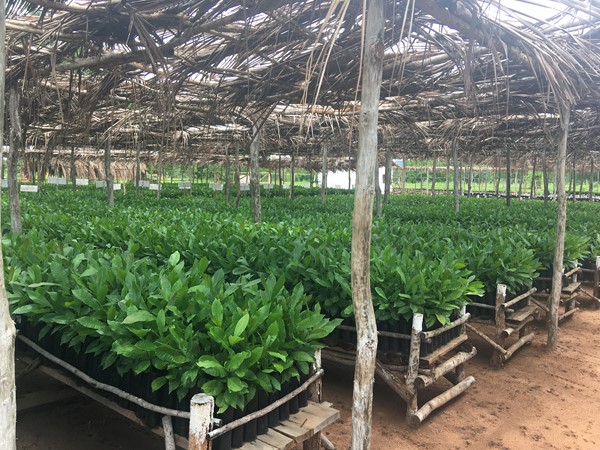 Cassava
As an important cassava processing product, cassava starch is widely used in food, medicine, feed, textile, paper, chemical and other industrial sectors. But how to process cassava into starch ? Cassava need to first remove its impurities, and be crushed into slurry, then separate fibers, protein and impurities in starch slurry, and be dewatered, dried to be made into starch.
Here is the detail process of how to process cassava into starch
- Transportation & weighting: Transfer raw cassava from field into cassava starch processing plant, weighing cassava with a weighbridge, then store raw cassava into storage yard.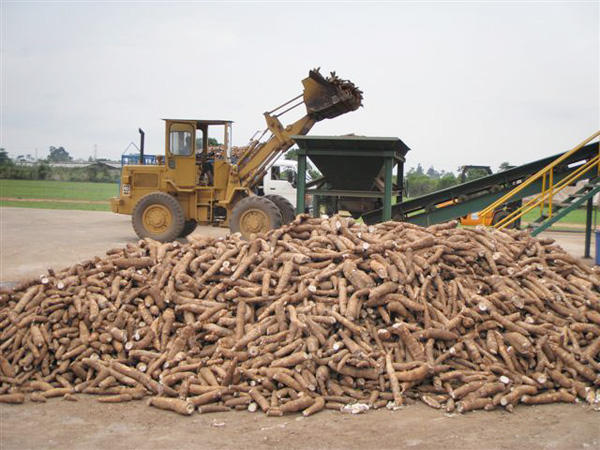 Cassava transportation
- Stone removal & washing: Due to fresh cassava roots spoil within 48 hours of harvest, it is essential to process it as soon as possible. Weighted cassava need firstly remove its impurities, like stone, sand, woods and so on for how to process cassava into starch. Then using water to wash away the residue impurities, such as dirt, soil and small sand debris. Clean raw material is the basis for cassava starch porcessing.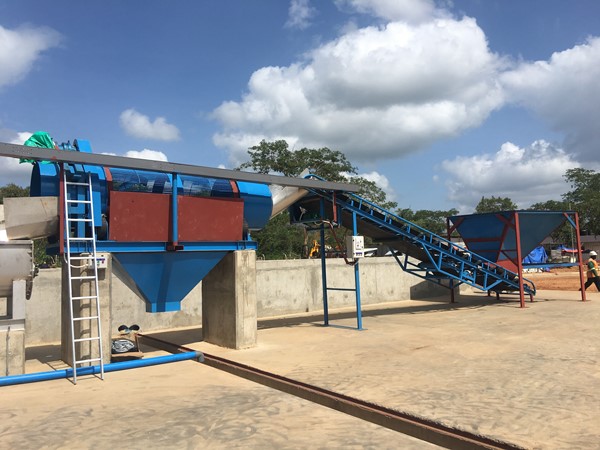 Cassava washing
- Cutting & crushing: Cut cassava into small pieces so that it is easier to be crushed. Meanwhile, for how to process cassava into starch, another benefit of cutting is to reduce the burden of crushing machine and extend its service life. Cutted cassava is then crushed to release starch to the maximum extend. More starch released, more starch yield.
- Starch and slag separation: Crushed cassava slurry contains many impurities, this process of how to process cassava into starch mainly remove fibers out of slurry by screening method.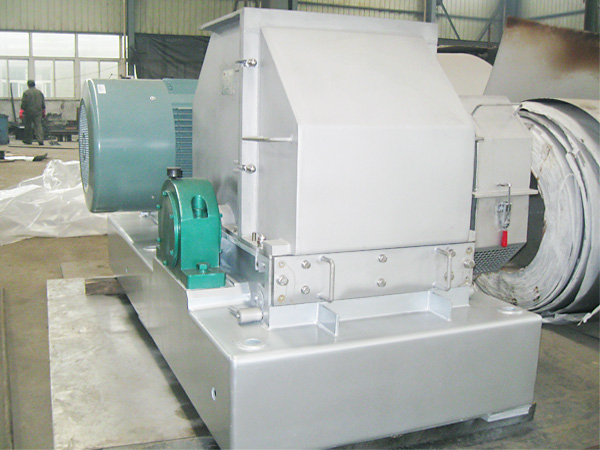 Cassava crushing machine
- Concentration and purification: For the question of how to process cassava into starch, starch whiteness is a key factor. Therefore the insoluble protein and residue soluble protein must be removed so that they do not interfere with the whiteness of starch. Hydrocyclone system is the international advaned equipment for starch slurry concentration, purifying and recycling.
- Starch dehydration: purified starch milk contains too much moisture so that it can not be dried directly. Dehydration is considered as the preparatory stage of drying for how to process cassava into starch, in which the excess water in the cassava milk is removed to meet the acceptable drying standards.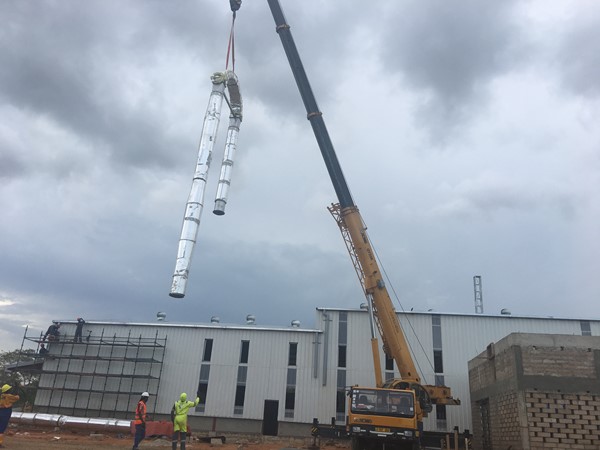 Starch flash dryer
- Starch drying: Starch drying can be completed by varioous ways. The traditional natural sun drying obviously can not meet the high standards of modern cassava starch. Airflow drying is an efficient and rapid drying method alternative to natural drying. It featured with time saving, high efficient and high quality.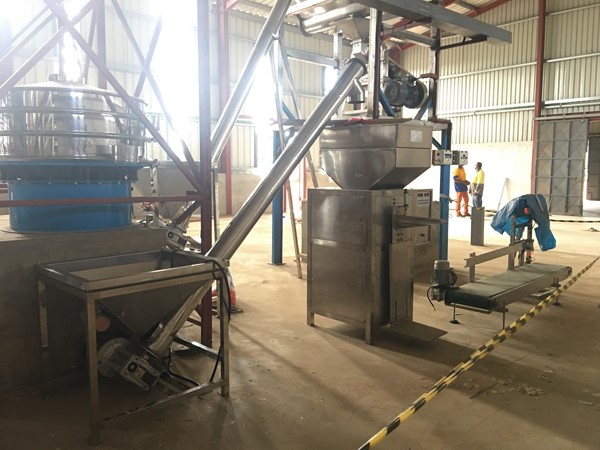 Cassava starch packing machine
- Sieving & packing: To obtain uniform size starch, sieving is necessary for how to process cassava into starch. By sifting out large starch granules, the produced starch is more delicate. Then pack them into bags of 25kg or 50 kg for storage.
The process of how to process cassava into starch is a continuous production process, from fresh cassava to dry starch packaging, control in half an hour to complete, forming a pipeline, automated production.
Cassava as a tropical crops cultivated all around the world, it is an important food crop, feed and industrial raw material. In recent years, with the maturity of cassava processing industry, cassava processing has been an important way to promote cassava processing industry. Doing Company as a professional manufacturer of cassava processing machine, we can provide turnkey services from technical scheme design, process technical drawings, equipment manufacturing, on-site installation, on-site commissioning, and on-site training. To know more information about what is cassava processing or how to process cassava into starch, leave a message to us.
Leave a message about What is cassava processing, how to process cassava into starch ?