Cassava starch extraction machine
Our engineer specialized in research and develop in cassava starch extraction technology, nowadays cassava starch extraction is progressed very fastly. Henan Doing Machanical Equipment Co.,Ltd is the leading manufacturer of cassava starch processing machine in China.Following we introduce the main cassava starch extraction machines:
1 Cassava harvesting, transporting and cleaning machine
Store the cassava in storage pool. Then the de-stone machine will remove the dirt and other foreign matters completely. Finally, store the clean cassava in a temporary storage hopper.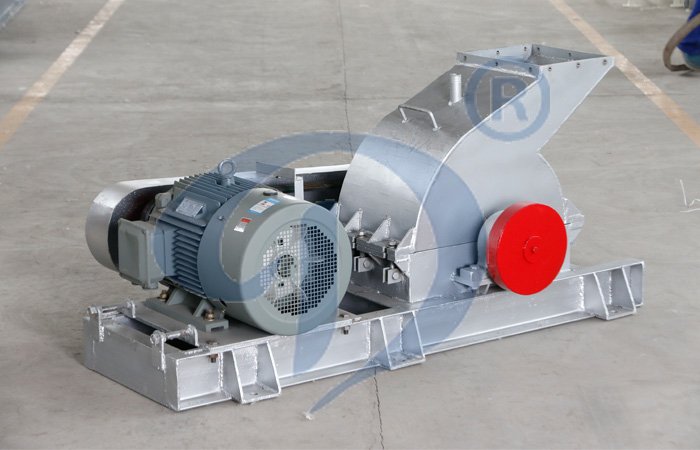 Cassava rasping machine
2 Cassava rasping machine
The rasping unit is very important part of cassava starch extraction machines. Rasping mill with high efficiency allows the starch granules in the cassava cells to be released out completely, which ensures minimum quantity of the remaining starch in the cassava residue. The rasping cassava slurry is pumped into de-sanding unit by a fiber pump.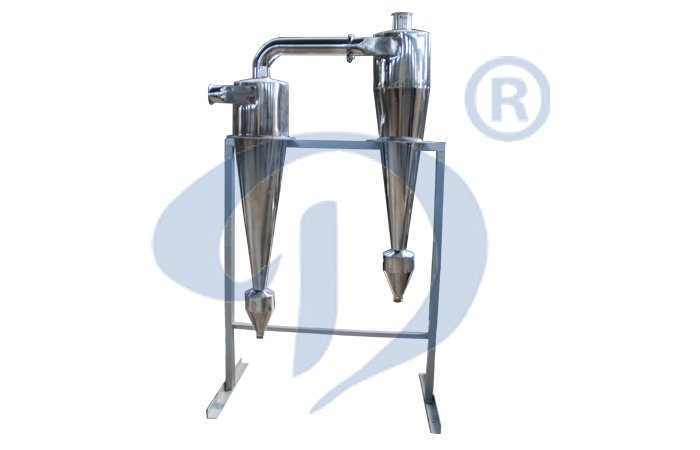 De-sanding machine
3 De-sanding machine
Rasping cassava slurry is pumped through the fiber pump into the de-sanding cyclone. When the slurry enters de-sanding cyclone, the light phase of starch and cassava residue come out of the top as overflow, and the heavy phase like sands will be discharged from the bottom.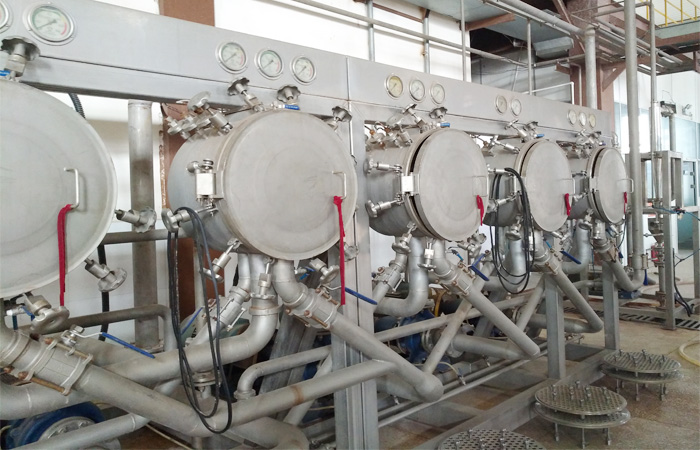 Cassava starch extracting machine centrifugal and hydrocyclone machine
4 Cassava starch extracting machine centrifugal and hydrocyclone machine
Centrifugal extraction is another key unit which influences the cassava starch yields. The cassava slurry enters the first stage centrifugal sieve from de-sanding cyclone, the slurry is separated into starch slurry and cassava residue under the centrifugal force. Starch slurry is pumped through the de-foaming pump to the hydro-cyclone station for washing starch, and the cassava residue is sent to second and third grade centrifugal sieves through fiber pump for starch recovery.
We use a centrifugal sieve for cassava residue dewatering, it works like the extraction sieve. Finally, cassava residue is transported out of the workshop, the extracted water return to the process water system.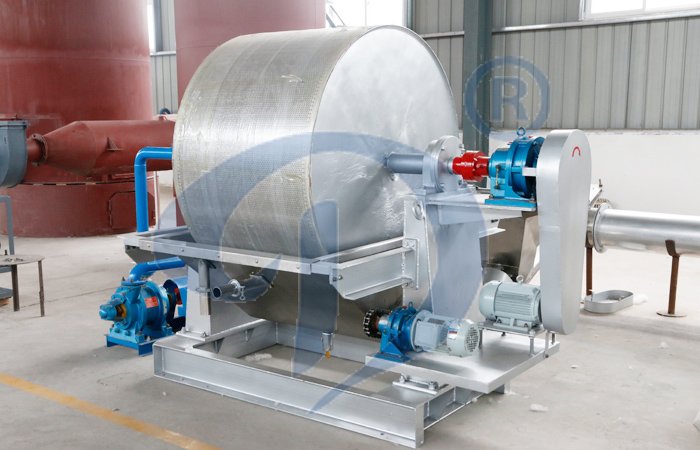 Cassava starch dewatering machine
5 Cassava de-watering and drying machine
After concentrating and refining by centrifuge and hydrocyclone machines, the starch slurry moving to the vacuum dehydrator. Then wet starch will be dry by the air stream crash dryer, and keep the final product cassava starch with moisture content around 18%.
We help clients build their own cassava starch extraction machines in many countries, especially in West African countries which produce large capacity cassava roots annually. Welcome to contact us for more details of cassava starch extraction machine.
Please leave your contact information, our engineers will contact with you within 24 hours. Your information will not be published.