Cassava flour making machine

Date:
2019-06-13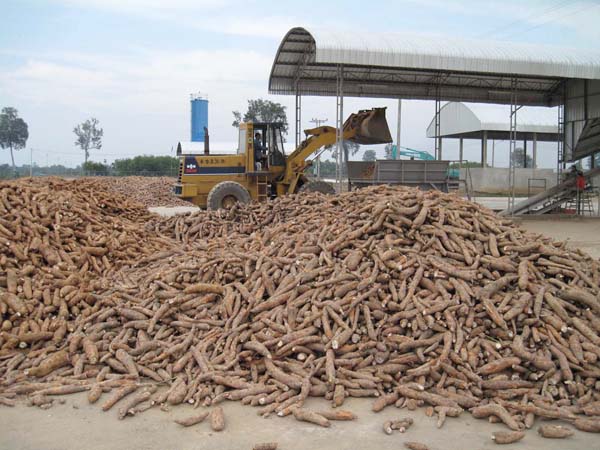 Cassava flour making machine processing used for process high quality cassava flour mainly includes:
Hopper -- Vibrating unloading machine -- Belt conveyor -- Dry sieve -- Paddle washer -- Belt conveyor -- Rasper -- Bucket elevator -- Plate frame filter press -- Flash drying machine -- Screw conveyer -- Sieving Machine -- Automatic packing machine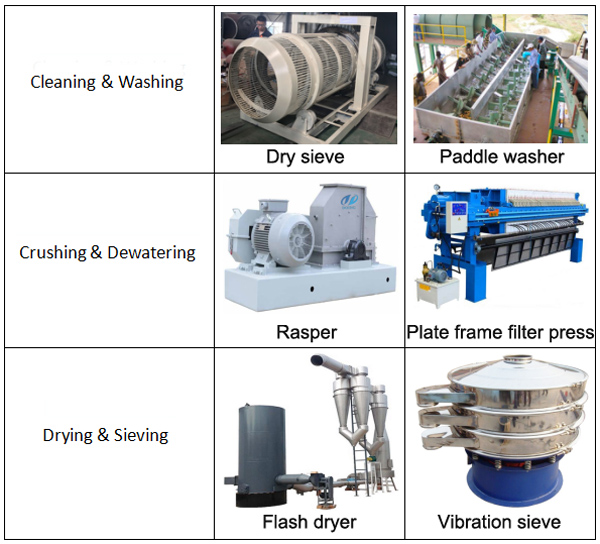 Main cassava flour making machine
Belt conveyor, Dry sieve and Paddle washer: These there cassava flour making machine are used for clean cassava, for unprocessed cassava normally attachs many impurities. Dry sieve goes into dry sieve through belt conveyor, a vibrating unloading device can be installed in the bottom of hopper to facilate cassava uploading. Then cassava goes into paddle washer, where water will goes in from its reverse direction to faciliate washing. Their moving speed is designed resonable based on DOING negineers's 30 years of experience, its clean effect is good while cassava breaking rate is low.
Cassava peeler: Peel with clean stainless steel knives and remove woody tips. Ensure that the rind is completely removed to ensure low fiber and white color of the finished product. Mechanical peelers are available in medium to large scale processing. By the way, if you adopt the newest rasper for cassava crushing, because of its good crushing effect, the peeling machine is not essential.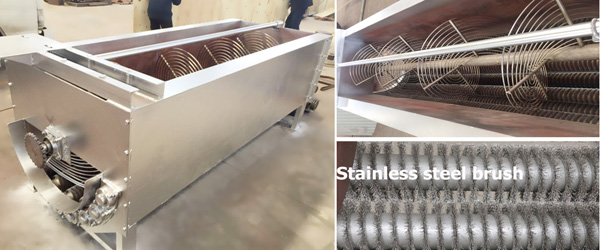 DOING cassava peeling machine
Crushing: Grate roots properly in clean stainless steel grater to obtain uniformly smooth mash. The grated mash must be uniformly smooth without lumps. In case of non-uniform mash, grate again until smooth mash is obtained. The smoothness of the mash determines thequality, yield and market value of the finished cassava flour.
Press dewatering: The mash is loaded into sacks and pressed to remove as much moisture aspossible. Pressing is completed when water is no longer dripping from the sacks. Complete dewatering facilitates drying. Pressing should be done immediately after grating to avoidthe onset of fermentation. The pressing time depends on the efficiency of the press andmoisture content of the mash.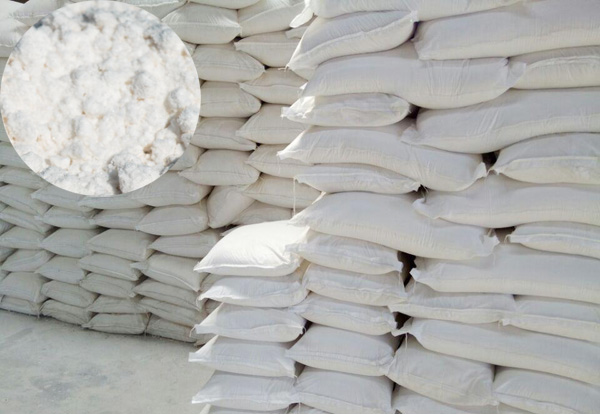 Cassava flour packing and storing
Drying: Here the wet flour is dried in the tube of flash dryer. Mixing with clean hot air flow, its heat exchange rate is so high that is can be dried in just two seconds.
Milling: Milling is done to obtain fine textured flour using hammer mill or disc attrition mill.
Packaging: Using clean bags or sacks to packed dried cassava flour timely, seal it manually or by a machine. Thus can effectively protect dry cassava flour absord moisture and improve its storage time.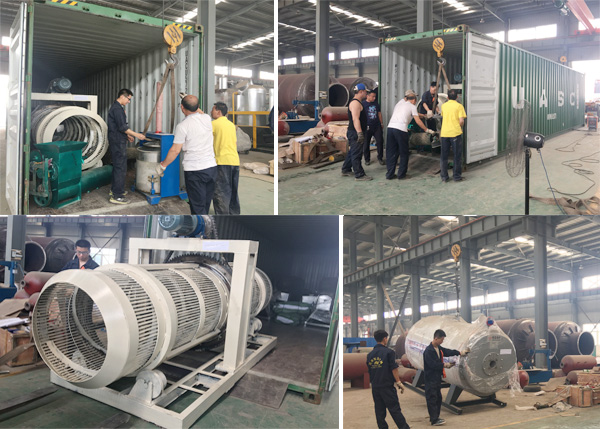 DOING cassava flour making machine packing and delievry
Storing: Store cassava flour in a cool, dry, warehouse with good ventilated. In this way, the cassava flour can be stored for at least eight months.
Henan Doing Mechanical Equipment Co., Ltd is mainly engaged in engineering research and designing, equipment manufacturing and installation, project contracting, technical services and international trading in cassava processing machine.We mainly produce the cassava starch processing machine,cassava flour production line machine, cassava washing and peeling machine, garri making machine, gluten washing machine and rice milling machine. We have a professional senior engineer team, more than 70 experienced installation technicians; We are committed to researching and developing new cassava processing machine technology for customers.
Leave a message about Cassava flour making machine
Do you want to buy machine?
Yes, I want to buy machine
No, I Just learning
What is your raw material?
Cassava
Potato
Sweet potato
Others
2. What is the final product you want to produce?
Garri
Cassava flour
Cassava starch
Cassava chips
Attiekie
Bammy
Others
3.What is your capacity plan?
Small scale garri machine
1ton per day
2tons per day
3tons per day
10tons per day
20tons per day
Others
3.What is your capacity plan?
Small scale
5tons per day
10tons per day
20tons per day
50tons per day
100tons per day
Others
3.What is your capacity plan?
Small scale
5tons per day
10tons per day
20tons per day
50tons per day
100tons per day
200tons per day
300tons per day
Others
3.What is your capacity plan?
Small scale
Middle type
Large scale
What is your capacity plan?
Small scale
5tons per day
10tons per day
20tons per day
50tons per day
100tons per day
200tons per day
300tons per day
Others